UPDATED: November 26, 2020

Transition to Biden Presidency Set to Begin
Michigan certifies the election, and General Services Administration (GSA) notifies Joseph R. Biden that he is the president-elect, allowing the incoming Biden administration to receive federal transition funds.
---
After 23 years of covering the auto industry, Tirekicking Today shifted gears to focus on social and political issues - led by the unprecedented ramifications of the Trump presidency.
---
American death toll from the Covid-19 virus passes 250,000 on November 18, the total number of cases reaches past 12 million. (Total U.S. population is estimated at more than 331 million.)
---
Top Pandemic and Trump/Political News
November 26: Speaking to reporters for the first time since the election, Trump admits that it's a "very hard thing to concede," because there was so much fraud. While advising that he will leave the White House if he's lost, but declines to commit to attending the Inauguration of Joe Biden.

November 24: White House authorizes president-elect Biden to receive daily briefings. Pennsylvania and Nevada certify their election results. Despite near-total losses in court, Trump still refuses to concede and continues to pursue legal options to overturn the vote, while accepting Biden's victory "for the good of the country."

November 23: President-elect Biden names the first members of his cabinet. Former presidential candidate John Kerry will be the special presidential envoy for climate.

November 19: Survey of Trump voters shows that 77 percent believe Joe Biden won the presiidential vote by fraudulent means. As Trump persists in claiming victory due to a "rigged" election, another survey has determined that more than half of his supporters believe that the president won the November 3 election.

November 18: After receiving phone calls from the president, the two Republican ballot-count overseers in Detroit attempt to rescind their vote for certification – but the decision to certify Biden remains. Trump also calls Republican state legislators in Michigan, inviting them to the White House. In addition to continued claims of rampant fraud, Trump appears likely to try and persuade several states to dismiss their duly-elected participants in the Electoral College, and appoint replacements who favor the president.

November 18: President-elect Biden warns that among other risks to the nation, delaying the presidential transition will impede distribution of Covid-19 vaccines, as they become available. He later refers to the president's delaying tactics and attempt to overturn the vote as "incredible irresponsibility."

November 17: Trump fires top cybersecurity official Christopher Krebs, in charge of U.S. election security, in response to a statement that the contradicted the president's claims of voter fraud. Krebs had declared that the 2020 election was the most secure ever. He also had called one of Trump's conspiracy theories "nonsense." (PBS)

November 17: The two Republican members of election canvassing board in Detroit try to block certification of vote. Backlash develops quickly, prompting officials in Wayne County, Michigan to certify the vote for Biden.

November 17: Georgia's Republican security of state asserts that in a phone conversation related to the state's vote recount, Senator Lindsey Graham (R-SC) implied that the secretary could disqualify ballots with mismatched signatures, in specific localities. Graham admits that he'd contacted election officials in several states where the vote was being challenged by Trump allies. Critics decry his action as interference with the vote count, but Graham later insists that he'd done nothing wrong, but was merely requesting information about the process. (PBS)

November 16: The New York Times reports that Trump asked advisers about options for launching a strike against Iranian nuclear facility.

November 13: After six days of silence following announcements by news organizations that Joe Biden won the election, Trump speaks to reporters in the Rose Garden. During those remarks, he threatens to deny access to a coronavirus vaccine to the state of New York. Despite a string of losses in court, the president continues to pursue legal challenges to the vote, insisting that victory was "stolen" from him.

November 13: Reacting to alleged stifling of conservative views on Facebook and Twitter, including labeling of false statements made by the president, Republicans are turning to Parler – a rival social-media platform that welcomes right-wing comments.i

November 12: Startling rise in number of coronavirus cases, hospitalizations, and deaths prompts state and local officials to ramp up protective measures. Chicago's mayor, for one, issues stay-home advisory, effective for 30-day period, and implores residents to forgo family gatherings on Thanksgiving Day.

November 10: Asked about tranfer of power to the president-elect, Secretary of State Mike Pompeo tells reporters "there will be a smooth transmission to a second Trump administration."

November 10: Despite acknowledging lack of voter fraud evidence, Attorney General Bill Barr authorizes Justice Department to investigate "specific instances" of allegations of irregularity.

November 10: CNN reports that out of 53 Republicans in the Senate, only four have congratulated Joe Biden on his victory: Mitt Romney, Lisa Murkowski, Susan Collins, and Ben Sasse. Some are openly backing the president's legal challenge to the vote; several say he should not concede the election; and the rest have been silent.

November 9: Number of Covid-19 cases in a single day in the U.S. sets record, topping 165,000. Cases are rising in all 50 states. Some experts believe actual numbers are considerably higher than official totals.

November 9: Trump fires Defense Secretary Mark Esper. Many of the president's opponents fear that he will use the final two-plus months of his presidency to make drawtics moves, in a vengeful effort to undercut president-elect Biden

November 8: A day after news organizations declare Joe Biden the president-elect, Donald Trump continues to pursue legal actions to challenge the vote, likely leading to the Supreme Court. Senators Mitt Romney and Lisa Murkowski have ackinowledged Biden's victory, but many other Republicans have remained silent on the subject. CNN reports that Trump aides have tried to encourage the president to accept defeat, but his sons push him to fight on.

November 6: For the third day in a row, number of new Covid cases in a single day sets a record, topping 128,000. One-day death toll in U.S. exceeds 1,000 for fourth day in a row. (Washington Post)

November 6: In a video posted on Twitter, Facebook, and You Tube, former Trump strategist Steve Bannon calls for the beheading of Dr. Fauci and FBI Director Christopher Wray. You either "get with the program,"he said, "or you are gone." Twitter has permanently suspended his account, according to CNN.

November 6: Three days after Election Day, five states have not yet submitted vote totals. Various sources report that Biden is edging closeer to the 270 electoral votes needed to win the presidency.

November 5: As the nation awaits presidential election results, Covid-19 cases in a single day set record: 102, 831 on Wednesday, November 4. Vote totals from five states are still being counted: Pennsylvania, Georgia, North Carolina, Arizona,and Nevada.

November 4: At mid-day, half a dozen states are still considered too close to call. Soon, CNN and other sources declare Biden the winner in Wisconsin; a little later, Michigan adds to Biden's total. Biden is leading in two of the remaining states: Arizona (11 electoral votes) and Nevada (6 votes). Winning both would bring Biden to the 270 electoral votes needed to win the Electoral College.

November 3: Joe Biden spends final campaign day in Scranton, PA, his boyhood home and a state that could determine the winner. Donald Trump has had a remarkably busy final week, hosting as many as five rallies in a single day.

November 2: CNN reports that photo of Joe Biden on a plane without a mask, tweeted by Trump ally, has gone viral. Trouble is, the photo was taken prior to the pandemic. Republican tactics to restrict the vote count around the country include attempting to invalidate nearly 127,000 votes in Houston, and halt count of early votes in Las Vegas.

November 1: CNN notes that only four states are "trending down" in number of Covid cases. Meanwhile, medical experts are investigating whether Covid-19 follows the same principle as other viruses: that the amount of virus entering a person, and whether it does so all at once or over a period of time, may determine whether that individual is asymptomatic, becomes mildly ill, or suffers from a serious illness.

Please Click Here for News Briefs from mid-March through October 2020
---
Quick Look: Early Days of Covid-19 in the U.S.
Late in 2019, when the coronavirus first appeared in Wuhan, China, few could have imagined the impact it would soon have on the rest of the world, including the U.S. As the number of cases - and deaths - grew in China and the virus reached into Europe, many Americans - including Donald Trump - dismissed or ignored the potential danger to humanity, worldwide. Not until the virus (now called Covid-19) began to sicken Americans, sometimes resulting in death, did the tendency toward denial begin to evaporate.

Finally, in mid-March, the president began to react in accord with the magnitude of the crisis. By then, New York City was going into lockdown, elderly residents of a Seattle nursing home were dying, and some cities began to take drastic action to keep the virus from spreading. The governor of Illinois, for one, ordered that all bars and restaurants close for the duration, except for takeout orders. Americans were emphatically warned to maintain "social distance," staying at least six feet away from all other people. Elderly persons, and those with health issues (especially respiratory conditions) were strongly advised to stay home. Lacking clear directives from the federal government, state and local officials initiated their own orders or admonitions to the public. Meanwhile, hospitals were running out of protective face masks, ventilators, and available beds.

Writing in The New York Times on March 18, Jennifer Finney Boylan may have painted the most pointed picture of the coronavirus pandemic: "The world we lived in has vanished – slowly, and then suddenly. Even if we manage to defeat the coronavirus, that world will not return."
---
---
Two years of Trump News Briefs (January 2017 to December 2018) are available as a PDF file. Please see description of White House Woes at right.
---
2020 Book Publication Schedule

TK Press (a division of Tirekicking Today)
Tirekicking Today editor James M. Flammang, the author of more than thirty books (including six for children), has been working for some time on additional titles. Some are nearing the final stages of pre-production. Each views its subject from an oblique and often lighthearted – yet serious – perspective.

Note: This schedule is still under contruction. Preliminary outlines and/or unedited excerpts are available, accessed by clicking on each link. Additional excerpts will be available soon.

Inquiries from book publishers or agents are welcome. Please send e-mail to JF@tirekick.com.
Fraidy Cat
Surviving a lifetime of unwarranted fear and fright
A personal look backward, focusing on lessons learned about living with debilitating fear and anxiety, including ways to cope and survive. Unlike some self-help books on the subject, Fraidy Cat isn't just about fear in general, recounted and analyzed by an impartial observer. No, this is personal, debilitating, overpowering fear – the sort that constricted and devastated a decades-long chunk of the author's own life, and continues to do so, if to a less ferocious degree. This personal memoir covers more than half of a lifetime, starting in adolescence.
Fraidy Cat: Contents ... Outline ... Excerpts: Chapter 1 (Childhood) ... Chapter 3 (Sex) ... Chapter 5 (Addiction)
Untied Knots
Fiction by Flammang
Two groups of short stories, each with a tangy twist, make up Untied Knots. Those in "On the Go" are travel-based, taking place largely in Mexico. Much of the inspiration stems from real-life journeys and random residence within that country, undertaken as far back as the mid-1970s.

"Here At Home" tales focus on folks whose escapades are more localized. Though fictitional, most are based at least in part upon real people and places. The collection also includes several early stories, previously unpublished, from the author's archive.
Untied Knots: Contents ... Introduction ... Excerpts: Night Train ... Scandal ... Bad Sports ... Desk Duty ... Ready? Go!
Absurdities
Logical Lapses in everyday life and thought
Comprehensive collection of stinging essays gazes with disbelief at dozens of aspects of modern life. Chapters are arranged in sections, including Work, Money, Identity, Communication, Technology, Consumption, Politics and Law, Pastimes, Sex, and Transportation. Work on this book began well before the 2016 election of Donald J. Trump. Therefore, the final chapters will focus on his bizarre, unprecedented presidency.
Absurdities: Contents ... Overview .. Chapter Outline ... Excerpt from Section III - Work (Our Biggest Myth)
Work Hurts
Reflections on a wasted life
Questions the conventional wisdom on work and careers. For untold millions, including many with "good" jobs, each day's toil delivers no joy and little reward. In addition to scrutinizing workplace issues in the past, Work Hurts looks at the growing "gig" and "temp" economy, and its impact on less-than-happy toilers.
Work Hurts: Contents ... Chapter Outline ... Chapter 1 (Without a Paddle)
Hotel Life
Living small in an age of large
Assesses the satisfactions of simpler living and minimal consumption, while chronicling the joys (and drawbacks) of residing in low-end accommodations. Hotel Life considers such relevant topics as the guaranteed income, shrinkage and change in the labor movement, older suburbanites moving back into the city (or pondering the RV life), and the recent small-house movement.
Hotel Life: Chapter Outline ... Overview ... Contents
Steering Toward Oblivion
A caustic look at the history and future of the Car Culture
A caustically critical – but frequently humorous – observation of the car culture and auto business, including the automotive media. Examines automotive history as well as today's (and tomorrow's) cars, emphasizing their impact on daily life, the transportation network, the economy, popular culture, and the environment. Author James Flammang has covered the auto business as a journalist and historian since the 1980s.
...
Steering: Chapter Outline ... Overview ... Excerpts: Chapter 1 (Media) ... Chapter 13 (Motoring Manners)


For further information, please contact us at JF@tirekick.com.
---
Books by Flammang ... already on sale
TK Press, the book-publishing division of Tirekicking Today, has issued three titles since 2014. Each was written by James M. Flammang, author of more than two dozen previous books. Click Here for a list of his books and other publications.

Incompetent: Coming up short in a world of achievement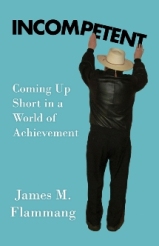 Whether it's sports, business, personal relationships, the arts, or any other area of life, some of us score a flat zero in the skills and talents department. Blending serious concerns with a humorous tone, each chapter covers a specific area of incompetence with which the author, amazingly, is all too personally familiar.

Incompetent is available at: Amazon ... and Barnes and Noble
ISBN (print): 978-0-9911263-2-3 ($10.50)



Mr. Maurice Knows It All ... and tells you so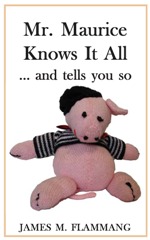 In 78 concise chapters, the debonair yet down-to-earth stuffed pig known as Mr. Maurice–who just happens to know everything–unleashes a torrent of acerbic, humorous, delightfully wise words on subjects ranging work to movies, money to citizenship, from status to guilt. An emigrant from Britain, with obviously French heritage, Mr. M. manages to combine strictly contemporary attitudes and piercing opinions with a gallantry and sophistication reminiscent of the era of Mark Twain and Ambrose Bierce.

Mr. Maurice ... is available at: Barnes & Noble ... and Amazon.
ISBN (print): 978-0-9911263-3-0 ($8.50)

Both titles may be purchased directly from TK Press. PDF review copies are available FREE. Just send e-mail to jf@tirekick.com. Please ask about printed copies, signed by the author.
Excerpts from Incompetent and Mr. Maurice ... may be seen at Bublish.com.


---


• Articles and essays on topics related to current affairs, and occasionally about relevant automotive subjects, will be posted here periodically.





• Editor James M. Flammang has contributed to vehicle reviews (2020 models and earlier) at NewCarTestDrive.com.


---
---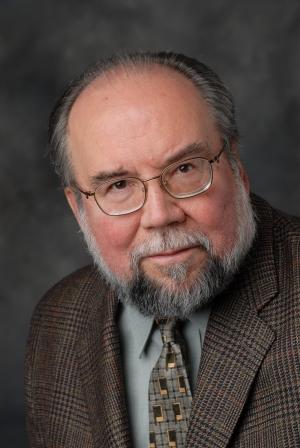 Tirekicking Today editor James M. Flammang, a veteran independent auto journalist, has contributed countless product reviews and feature articles to such publications as autoMedia.com, New Car Test Drive, CarsDirect, and Kelley Blue Book. He has written extensively for a variety of major outlets, including J.D. Power, cars.com, and the Chicago Tribune. Flammang is a member of the Freelancers Union and the International Motor Press Association, and is a past president of the Midwest Automotive Media Association. The author of more than thirty books, mostly on auto history, also has contributed extensively to Consumer Guide publications and to such trade publications as Ward's Dealer Business.
TK Press, established in 2014 as a division of Tirekicking Today, has already published three books by Flammang. Several more titles (described above) are well underway, scheduled for publication diring 2020.
---
---

"[W]hile there is a soul in prison, I am not free."

Eugene Debs (in 1918 court statement)
Five-time Socialist candidate for president

---
NEW!
Used Car
World
Following a several-year absence, Tirekicking Today is reviving coverage of the used car market – again, emphasizing a consumer focus.

Editor James M. Flammang has been reporting on used cars since the 1980s, not only for this website but for Consumer Guide's used car buying guide, along with a variety of other consumer publications.

We will start with a detailed and informative look at the current used car marketplace, as expressed by experts attending the 2020 used car conference – dubbed Used Car Week – held "virtually" this year. Initial sessions dealt with automotive credit and finance. In early December, a second group of Zoom sessions turns to the pre-owned market overall.

Subjects to be covered in this new section will include:
• Cars vs. trucks in the sales race (Hint: Trucks have a strong lead.)
• State of and expectations for auto financing.
• How are used car prices trending?
• Which is best, economically speaking: New or Used?
• Where do electric cars stand?

---

News Headlines
in the Auto World
• November 23: Turning against Trump position on near-future fuel economy and pollution requirement, GM reverses its stance on separate emissions standards for California.
• July 14: With great fanfare, Ford reveals 21st-century version of its long-departed Bronco SUV.
• July 8: Chevrolet is dropping Sonic compact sedan.
---
• May 19: Two Ford plants reopen, as part of Trump's intent to bring workers back to their jobs. A day later, both plants ahut down again because a worker tested positive for Covid-19.
• March 27: Trump uses Defense Production Act to order General Motors to produce ventilators, essential to help severely ill Covid-19 patients breathe. A previous contract had been signed with GM, but resulted in a dispute about the dollar amount involved. Governors and mayors have pleaded for more ventilators in their grossly oveburdened hospitals.
• March 18: Automakers plan temporary shutdown of U.S. factories, due to the Coronavirus crisis.
• January 1: Ousted Nissan chief Carlos Ghosn, on trial in Japan and barred from leaving that country, manages to reach Lebanon – which has no extradition treaty. Early in January, Ghosn surreptiously leaves Japan, turning up in Lebanon. Ghosn holds passparts from Lebanon, Brazil, and the U.S.
Note: This auto-industry section is in the process of updating. Please check again soon.