UPDATED: May 1, 2021 (May Day)

Opinion
At least he's gone ... or is he?
Mr. Trump may have fled to Florida, but his influence on millions of supporters and Republican lawmakers shows no sign of waving. He still commands attention, pursuing his litany of grievances, led by baseless and debunked allegations that the election was stolen from him.
---
After 23 years covering the auto industry, Tirekicking Today shifted gears to focus on social and political issues - led by the unprecedented ramifications of the Trump presidency.
NEW! Used Car section is under construction and will be available soon.
---
American death toll from the Covid-19 virus reached 570,000 in late April. New cases began to decline in February, but Total number of cases passes 28 million. (U.S. population is estimated at more than 331 million.)
. By March 12, more than 100 million vaccinations had been administered in the U.S. Yet, millions of Americans refuse the vaccine, including nearly half of Republican men.
---
Post-Inauguration News Briefs: President Biden's $1.9 trillion "stimulus" bill passes Congress, but $2 trillion "infrastructure" bill continues to face strong Republican oppoairion.
Selected News Briefs during the early months of the Biden administration will be added periodically. So will Op-Ed pieces on the rapidly-shifting political scene.

April 29: CNN poll finds that 26 percent of American adults (44 percent of Republicans, but only 8 percent of Democrats) do not intend to seek a Covid-19 vaccination. At this point, 55 percent have received at least one dose.Some 58 percent of those who have received one dose say they're ready to return to normal life, while a whopping 87 percent of Americans who say "no" to vaccination are prepared for prompt return to normalcy.

April 28: President Biden addresses joint session of Congress.

April 28: Federal officers raid apartment and office of Rudy Giulani, seizing his phones and computers.

April 9: Public health experts anticipate a surge in Covid-19 cases, exacerbated by the more contagious, more deadly variants of the virus. By mid-April, every American 16 or older will be eligible for vaccination - though appointment-making remains a tedious ordeal in many areas. President Biden's goal of providing 100 millions doses by the end of May is expected to be reached well before that date, but tens of millions are refusing to accept vaccination.

April 9: In new memoir, former House Speaker John Boehner not only regrets voting for impeachment of Bill Clinton in 1990s, but holds Donald Trump responsible for inciting insurrection at U.S. Capitol on January 6.

April 3: CNN reports that lawmakers in 47 of the 50 states have introduced at lease 361 bills that would make voting more difficult. Only Ohio, Delaware, and Vermont have thus far resisted pressure from Republicans to initiate legislation that restricts access to the ballot box.

April 2: More than 915,000 jobs were created in March, according to the U.S. Department of Labor. However, at least 8 million jobs that existed a year ago have not yet resumed – and may or may not do so. More than 8 million jobs that existed a year ago have not have not yet returned – and may or may not do so.

March 31: President Biden initiates multi-faceted, $2 trillion "infrastructure" bill. Reppublicans, including Senate leader Mitch McConnell, immediately signal opposition, citing excessive cost. Biden has vowed to "go big" with investment in the country, despite the high cost.

March 11: In his first primetime address to the nation, Joe Biden vows that vaccines will be available to every adult American by May 1. He also promised to ease the procedure for making appointments and obtaining the inoculation, including a new federal website and substantial increase in number of vaccination clinics.

March 11: President Biden signs $1.9 trillion Covid stimulus/relief bill, including $1,400 payment to most Americans, boost in child tax credit, and additional $300 per week for workers receiving unemployment compensation. Bill psddrf yhr Senate without a single Republican ote. Proponents, including Bernie Sanders, consider it the most important progressive legislaton "in decades," while Republicans insist it's too expensive and includes elements unrelated to the Covid pandemic.

March 3: Congress cancels March 4 session, because security analysts found credible threats of an attack against the U.S. Capitol on that date, by far-right militia grouops. Originally, March 4 was the date for the inauguration of a new president. Conspiracy theorists have indicated they expect Donald Trump to be returned to the presidency at that time. (CNN)

February 28: Donald Trump makes his first public appearance since leaving the White House, speaking at CPAC (the Conservative Political Action Conference). Rather than focusing on issues pertaining to the Republican party, he spent considerable time continuing his baseless claim that he won the election, and on plans for revenge - attacking those Republican lawmakers who voted in favor of impeachment.

February 16: Rep. Bennie Thompson? (D-MS) files civil lawsuit against Donald Trump, charging incitement of the January 6 assault on the Capitol. Rudy Giuliani is named in the siut, along with several far-right groups, including the Proud Boys and the Oath Keepers. Additional lawsuits against Trump are expected. The current suit was filed under the Ku Klux Klan Act, a vestige of the Reconstruction era following the Civil War.

February 16: In a statement, Trump attacks Sen. Mitch McConnel (R-KY) for his caustic, unambiguous criticism of the former president's behavior related to the Capitol assault.

February 15: Nancy Pelosi announces intent to establish "911-style" commission to investigate January 6 insurrection at the Capitol.

February 13: After voting to acquit the former president, citing concern about the constitutionality of impeachment, Sen. Mitch McConnell (R-KY) admits that Trump "is practically and morally responsible for provoking" the assault and rioting at the Capitol on January 6.

February 13: Senate votes to acquit Donald Trump in impeachment trial, with seven Republicans joining the 50 Democrats in vote of guilty. Those seven, along with 10 House Republicans who voted guilty, face possible censure from party officials in their home states.

February 9: Second impeachment trial of Donald J. Trump begins in U.S. Senate. Trump lawyers intend to challenge the constitutionality of impeaching a public official who is no longer in office. Democratic strategists are expected to make extensive use of video taken during and prior to January 6 storming of the Capitol, focusing on Trump's own words rather than introducing witnesses.

February 6: Rep. Liz Cheney (R-WY) is officially censured by her state's Republican party for voting to impeach Donald Trump.

February 4: Eleven Republicans join full complement of House Republicans to take committee assignments away from Rep. Marjorie Taylor Greene.
---
Top Pandemic and Trump/Political News
Final weeks of Trump administration
January 20: In final hours of his administration, Trump issues 73 pardons and 70 sentence commutations, including pardons for former strategist Steve Bannon and rap musician Lil Wayne. (CNN)

January 19: Trump prepares for military-style farewell event, early in morning of Joe Biden's Inauguration Day.

January 16: CNN poll finds that Trump's approval rating has reached record low, but other polls suggest it's changed little since the January 6 riot in the Capitol.

January 15: Five days before the end of his term, Trump is Impeached by House of Representatives. Ten Republicans join the full complement of Democrats to approve a single article of impeachment against Donald J. Trump, charged with "incitement of insurrection."

January 10: House speaker Nancy Pelosi to seek resolution asking vice-president Pence to invoke 25th Amendment, in quest to remove Trump from office before his term ends. In latest ABC News/Ipsos poll, 56 percent of Americans say they want Trump removed, versus 43 percent who do not. Average of polls in recent days finds that half of respondents wants the president removed by impeaehment, 25th Amendment, or resignation; 43 percent oppose.

January 10: New video of rampage at Capitol on January 6 shows rioters changing "Hang Mike Pence." Several are seen striking a fallen police officer with pole-like implements -- one of which holds an American flag.

January 9: House of Representatives prepared one article of impeachment, on the grounds of "incitement of insurrection." At least 200 members are expected to support the move. A day later, Republian Senator Pat Toomey joins Lisa Murkowski in calling for Trump's removal.

January 8: Twitter cuts off Trump's account permanently, based upon "the risk of further incitement of violence." (The New York Times January 8: House Speaker Pelosi issues report on speaking to Mark Milley, Chairman of the Joint Chiefs of Staff, about "possible precautions for preventing an unstable president from initiating military hostilities or accessing the launch codes and ordering a nuclear strike." Later in day, Pelosi threatens impeachment if the president fails to resign "immediately."

January 8: CNN reports that Trump is "headed for impeachment. again." Vice-president Pence reportedly declined to consider 25th Amendment path. Shortly afterward, sources are reporting that articles of impeachment could be introduced as early as Monday, January 11.

January 7: House Speaker Nancy Pelosi warns that if the vice-president does not pursue 25th Amendment to remove Trump from office, Democrats will move toward impeachment.

January 7: Various Trump administration officials are resigning, including Secretaries of Transportation and Education.

January 7: During the day following Trump-incited mob assault on U.S. Capitol, rapidly-growing number of officials and others, including Republicans, call for a second impeachment of the current president, or for invoking the 25th Amendment to remove him from office. The Wall Street Journal calls for Trump to resign. His term officially ends on Januazry 20, when Joe Biden becomes the president. Trump is reportedly looking into pardoning himself as well as family members, along with Rudy Giuliani, before leaving the White House.

January 6: In wake of chaos, Twitter temporarily locks Trump's account because of incendiary tweets. Facebook and Instagram take similar actions.extending to the end of his term. Trump issues minute-long video calling on rioters to disperse, but his remarks keep repeating baseless claims that election was stolen from him. "We love you," Trump assures the culprits. "You're very special."
Former NJ governor Chris Christie charges that Trump's statement amounted to "one step forward and two steps back." Numerous critics, including lawmakers, refer to events at Capitol an "insurrection" and and an attempted "coup."

January 6: Pro-Trump mob invades U.S. Capitol, smashing windows, roaming the halls -- even occupying and vandalizing some legislators' offices. Lawmakers are evacuated from Capitol by officers with guns drawn, as protest turns violent. One woman is shot and killed during the chaos. Two days later, House is preparing to introduce articles of impeachment

January 6: Hours after Georgia runoff election, Raphael Warnock is declared the victor, giving Democrats 49 seats in U.S. Senate. Race between Jon Ossoff (D) and David Perdue (R), which could shift control of the Senate, is close to dead-even; but Ossoff is deemed the winner later in the morning, giving the Senate a 50-50 split.

January 5: In a tweet, Eric Trump vows to work to defeat every Congressional Republican who fails to support the preident's unfounded fight to overturn the presidential election. (CNN)

January 3: The Washington Post publishes excerpts from taped phone conversation between Trump and Georgia's secretary of state, in which the president demands that the state official "find" enough (11,780) Trump votes to overturn the election, "because we won." During the hour-long call, Trump issues vague threat about a "criminal offense."

January 1: Federal judge dismisses lawsuit filed against Mike Pence, which sought to grant the vice-president authority to interfere with election results. (CNN)

Please Click Here for News Briefs from mid-March through December 2020. News Briefs from first two years of Trump administration are available in PDF form. See details at right.
---
Quick Look: Early Days of Covid-19 in the U.S.
Late in 2019, when the coronavirus first appeared in Wuhan, China, few could have imagined the impact it would soon have on the rest of the world, including the U.S. As the number of cases - and deaths - grew in China and the virus reached into Europe, many Americans - including Donald Trump - dismissed or ignored the potential danger to humanity, worldwide. Not until the virus (now called Covid-19) began to sicken Americans, sometimes resulting in death, did the tendency toward denial begin to evaporate.

Finally, in mid-March, the president began to react in accord with the magnitude of the crisis. By then, New York City was going into lockdown, elderly residents of a Seattle nursing home were dying, and some cities began to take drastic action to keep the virus from spreading. The governor of Illinois, for one, ordered that all bars and restaurants close for the duration, except for takeout orders. Americans were emphatically warned to maintain "social distance," staying at least six feet away from all other people. Elderly persons, and those with health issues (especially respiratory conditions) were strongly advised to stay home. Lacking clear directives from the federal government, state and local officials initiated their own orders or admonitions to the public. Meanwhile, hospitals were running out of protective face masks, ventilators, and available beds.

Writing in The New York Times on March 18, 2020, Jennifer Finney Boylan may have painted the most pointed picture of the coronavirus pandemic: "The world we lived in has vanished – slowly, and then suddenly. Even if we manage to defeat the coronavirus, that world will not return."
---
---
Two years of Trump News Briefs (January 2017 to December 2018) are available as a PDF file.News Briefs from the period prior to Trump's inauguration also are available in PDF form..
---
2021 Book Publication Schedule

TK Press (a division of Tirekicking Today)
Tirekicking Today editor James M. Flammang, the author of more than thirty books (including six for children), has been working for some time on additional titles. Some are nearing the final stages of pre-production. Each views its subject from an oblique and often lighthearted – yet serious – perspective.

Note: This schedule is still under contruction. Preliminary outlines and/or unedited excerpts are available, accessed by clicking on each link. Additional excerpts will be available soon.

Inquiries from book publishers or agents are welcome. Please send e-mail to JF@tirekick.com.
Fraidy Cat
Surviving a lifetime of unwarranted fear and fright
A personal look backward, focusing on lessons learned about living with debilitating fear and anxiety, including ways to cope and survive. Unlike some self-help books on the subject, Fraidy Cat isn't just about fear in general, recounted and analyzed by an impartial observer. No, this is personal, debilitating, overpowering fear – the sort that constricted and devastated a decades-long chunk of the author's own life, and continues to do so, if to a less ferocious degree. This personal memoir covers more than half of a lifetime, starting in adolescence.
Fraidy Cat: Contents ... Outline ... Excerpts: Chapter 1 (Childhood) ... Chapter 3 (Sex) ... Chapter 5 (Addiction)
Untied Knots
Fiction by Flammang
Two groups of short stories, each with a tangy twist, make up Untied Knots. Those in "On the Go" are travel-based, taking place largely in Mexico. Much of the inspiration stems from real-life journeys and random residence within that country, undertaken as far back as the mid-1970s.

"Here At Home" tales focus on folks whose escapades are more localized. Though fictitional, most are based at least in part upon real people and places. The collection also includes several early stories, previously unpublished, from the author's archive.
Untied Knots: Contents ... Introduction ... Excerpts: Night Train Out of Queretaro ... Scandal in the Dayroom ... Bad Sports ... Desk Duty ... Ready? Go!
Absurdities
Logical Lapses in everyday life and thought
Comprehensive collection of stinging essays gazes with disbelief at dozens of aspects of modern life. Chapters are arranged in sections, including Work, Money, Identity, Communication, Technology, Consumption, Politics and Law, Pastimes, Sex, and Transportation. Work on this book began well before the 2016 election of Donald J. Trump. Therefore, the final chapters will focus on his bizarre, unprecedented presidency.
Absurdities: Contents ... Overview .. Chapter Outline ... Excerpt from Section III - Work (Our Biggest Myth)
Work Hurts
Reflections on a wasted life
Questions the conventional wisdom on work and careers. For untold millions, including many with "good" jobs, each day's toil delivers no joy and little reward. In addition to scrutinizing workplace issues in the past, Work Hurts looks at the growing "gig" and "temp" economy, and its impact on less-than-happy toilers.
Work Hurts: Contents ... Chapter Outline ... Chapter 1 (Without a Paddle)
Hotel Life
Living small in an age of large
Assesses the satisfactions of simpler living and minimal consumption, while chronicling the joys (and drawbacks) of residing in low-end accommodations. Hotel Life considers such relevant topics as the guaranteed income, shrinkage and change in the labor movement, older suburbanites moving back into the city (or pondering the RV life), and the recent small-house movement.
Hotel Life: Chapter Outline ... Overview ... Contents
Steering Toward Oblivion
A caustic look at the history and future of the Car Culture
A caustically critical – but frequently humorous – observation of the car culture and auto business, including the automotive media. Examines automotive history as well as today's (and tomorrow's) cars, emphasizing their impact on daily life, the transportation network, the economy, popular culture, and the environment. Author James Flammang has covered the auto business as a journalist and historian since the 1980s.
...
Steering: Chapter Outline ... Overview ... Excerpts: Chapter 1 (Media) ... Chapter 13 (Motoring Manners)


For further information, please contact us at JF@tirekick.com.
---
Books by Flammang ... already on sale
TK Press, the book-publishing division of Tirekicking Today, has issued three titles since 2014. Each was written by James M. Flammang, author of more than two dozen previous books. Click Here for a list of his books and other publications.

Incompetent: Coming up short in a world of achievement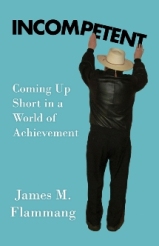 Whether it's sports, business, personal relationships, the arts, or any other area of life, some of us score a flat zero in the skills and talents department. Blending serious concerns with a humorous tone, each chapter covers a specific area of incompetence with which the author, amazingly, is all too personally familiar.

Incompetent is available at: Amazon ... and Barnes and Noble
ISBN (print): 978-0-9911263-2-3 ($10.50)



Mr. Maurice Knows It All ... and tells you so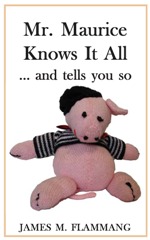 In 78 concise chapters, the debonair yet down-to-earth stuffed pig known as Mr. Maurice–who just happens to know everything–unleashes a torrent of acerbic, humorous, delightfully wise words on subjects ranging work to movies, money to citizenship, from status to guilt. An emigrant from Britain, with obviously French heritage, Mr. M. manages to combine strictly contemporary attitudes and piercing opinions with a gallantry and sophistication reminiscent of the era of Mark Twain and Ambrose Bierce.

Mr. Maurice ... is available at: Barnes & Noble ... and Amazon.
ISBN (print): 978-0-9911263-3-0 ($8.50)

Both titles may be purchased directly from TK Press. PDF review copies are available FREE. Just send e-mail to jf@tirekick.com. Please ask about printed copies, signed by the author.
Excerpts from Incompetent and Mr. Maurice ... may be seen at Bublish.com.


---


• Articles and essays related to current affairs, including relevant automotive subjects, will appear periodically.

• Editor James M. Flammang has contributed to vehicle reviews at NewCarTestDrive.com.


---
---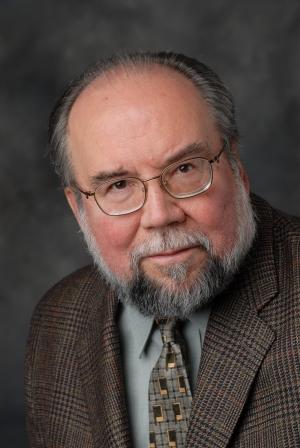 Tirekicking Today editor James M. Flammang, a veteran independent auto journalist, has contributed countless product reviews and feature articles to such publications as autoMedia.com, New Car Test Drive, CarsDirect, and Kelley Blue Book. He has written extensively for a variety of major outlets, including J.D. Power, cars.com, and the Chicago Tribune. Flammang is a member of the Freelancers Union and the International Motor Press Association, and is a past president of the Midwest Automotive Media Association. The author of more than thirty books, mostly on auto history, also has contributed extensively to Consumer Guide publications and to such trade publications as Ward's Dealer Business.
TK Press, established in 2014 as a division of Tirekicking Today, has already published three books by Flammang. Several more titles (described above) are well underway, scheduled for publication diring 2020.
---
---

"[W]hile there is a soul in prison, I am not free."

Eugene Debs (in 1918 court statement)
Five-time Socialist candidate for president

---
NEW!
Used Car
World
Following a several-year absence, Tirekicking Today is reviving coverage of the used car market – again, emphasizing a consumer focus.

Editor James M. Flammang has been reporting on used cars since the 1980s, not only for this website but for Consumer Guide's used car buying guide, along with a variety of other consumer publications.

We will start with a detailed and informative look at the current used car marketplace, as expressed by experts attending the 2020 used car conference – dubbed Used Car Week – held "virtually" this year. Initial sessions dealt with automotive credit and finance. In early December, a second group of Zoom sessions turns to the pre-owned market overall.

Following a quick overview of the used-car market, subjects to be covered in this new section will include:
• Cars vs. trucks in the sales race (Hint: Trucks have a strong lead.)
• State of and expectations for auto financing.
• How are used car prices trending?
• Whatever Happened to the Repo Man?
• Which is best, economically speaking: New or Used?
• Where do electric cars stand?

---

News Headlines
in the Auto World
• February 15: General Motors unveils redesigned Bolt: a compact electric-powered SUV with a claimed range of 250 miles on a single charge. GM also has announced its intent to produce only electric vehicles after 2035, abandoning gasoline and diesel powertrains. Meanwhile, the automaker plans to offer 30 new electric vehicles, globally, by 2025.
Brand-new automakers also are entering the electric-vehicle arena, including Lucid Motors. The Lucid Air sedan promises to travel as much as 500 miles before recharging is required.
• November 23: Turning against Trump position on near-future fuel economy and pollution requirement, GM reverses its stance on separate emissions standards for California.
Note: This auto-industry section is in the process of updating. Please check again soon. In addition to news items, occasional articles on automotive history and the car culture will be featured.