UPDATED: January 17, 2022

January 6: Insurrection Anniversary
President Biden makes powerful speech, condemning the "defeated former president" for his "web of lies" and defiance of American principles
---
News & Opinion
As New Year began, U.S. death toll from Covid reached 826,000
Case count in Florida rose by 948 percent in just two weeks (CNN)
---
After 23 years covering auto industry, Tirekicking Today shifted gears to focus on social/political issues - led by unprecedented ramifications of the Trump presidency.
Please see Used Car section (bottom of page), including articles on used car trends and growing electric-car market.
NEW! First four chapters of Clunkers & Creampuffs, editor James M. Flammang's history of the used car, are now available.
---
New Covid-19 cases began to decline early in January 2021, plateaued a month later, and reached a low point in June before rising again during summer. Total number of cases neared 45 million in mid-October. (U.S. population tops 331 million.)
By September, more than 168 million vaccinations had been administered in the U.S., and 63.6 percent of the population had received at least one dose. Only 54.2 percent were fully vaccinated. Yet, millions – especially Republicans – continue to refuse the jab. Early in summer, medical experts began to warn of surges in Covid cases, especially among the unvaccinated, due to the more contagious Delta variant. Those warnings proved correct. By December, new Omnicron variant, first seen in South Africa, was found to be considerably more contagious than previous Covid versions, though possibly less likely to lead to hospitalization or death.
---
Post-Inauguration News Briefs
Selected news items from the Biden administration and the pandemic will be added periodically. So will short essays on the bitterly partisan U.S. political scene.

January 13: Kevin McCarthy (R-CA), House Minority Leader, refuses to comply with request for voluntary appearance before committee investigating January 6 insurrection.

January 11: During appearance in Congress, Doctor Anthony Fauci jousts with Sen. Rand Paul (R-KY) and reports on death threats against himself, as well as harassment of his family. At conclusion of his comments, Dr. Fauci is heard to mutter "What a moron" under his breath, after an altercation with Sen. Robert Marshall (R-Kansas).

December 19: Senator Joe Manchin (D-WV) says unequivocal "no" to Build Back Better bill.

December 14: Infectious-disease experts warn that Omnicron variant of Covid is spreading much faster than Delta version, noting that total number of cases is doubling every two or three days.

December 14: Senate votes to extend federal debt limit by $2.3 trillion.

December 13: Texts sent to former president's chief of staff Mark Meadows reveal that during January 6 insurrection, Donald Trump Jr. and others pleaded with the former president to condemn the violence immediately. (CNN)

November 9: Rep. Paul Gosar (R-Ariz.) tweets modified animated video that depicts him killing fellow Rep. Alexandria Ocasio Cortez (D-NY) and attacking President Biden. Gosar tries to defend his action, but blowback is swift.

November 6: House passes $1.2 trillion "hard" infrastructure bill, despite several defections from both parties, including Democratic progressives. Build Back Better Act for "social safety net" infrastructure development is delayed.

November 5: More than 100,000 protesters march in Glasgow, Scotland, demanding climate "action," as COP26 meeting continues.

November 1: West Virginia Senator Joe Manchin announces that he might not vote for $1.85 trillion "social" infrastructure bill, dampening Biden Administration's hope for a legislative victory by enacting Build Back Better program.

October 20: Once again, Senate Republicans block Democrats' voting-rights bill. Among other issues, Freedom To Vote Act would expand early voting, modify methods of mapping Congressional districts, and declare Election Day a public holiday.

October 18: Trump sues committee investigating January 6 assault upon the Capitol, to prevent release of related documents by National Archive.

October 17: Covid-19 cases have been declining, but data still affirm that pandemic is far from over.

October 8: In recent Pew Research poll, almost two-thirds of Republicans said the GOP should not readily accept elected officials who criticize Donald Trump in public.

October 7: Senate Judiciary Committee issues 400-page report titled "Subverting Justice." Based upon eight-month, still-ongoing investigation, the report indicates that on nine occasions, Trump asked the Department of Justice for help in overturning the 2020 election, with the assistance of a top DOJ attorney. (CNN)

October 6: Senate minority leader Mitch McConnell proposes temporary extension on debt ceiling, expiring in December. Democrats agree to the short-term measure.

October 2: In wake of new abortion restrictions in Texas, reproduction rights supporters march at some 600 rallies around the U.S.

October 1: Substantial numbers of unvaccinated workers decide to accept the jab when threatened with job loss, as variety of employers adopt vaccine mandates. Still, many continue to resist, including thousands of teachers in New York and other cities.

October 1: President Biden meets with House members to urge passage of bipartisan "hard" infrastructure bill. Progressive House members have been opposing its passage, unless the more costly "soft" infrastructure bill is introduced at same time.

September 26: Prospects for passage of either "hard" or "soft" infrastructure bill look bleak, due to intense disagreements between and within Democratic and Republican parties. Two moderate Democrats continue to reject the $3.5 trillion "soft" bill, as do all Senate Republicans.

September 24: Migrant encampment at Del Rio, Texas is cleared of asylum seekers ... at least 2,000 are deported to Haiti, others head for Mexico, while thousands are sent to U.S. destinations.

September 24: Arizona Senate issues report on highly-criticized, partisan "audit" conducted by CyberNinjas group ... report declares that Biden won 2020 election in Maricopa County and the state, by even greater margin than previously stated.

September 21: Biden administration deplores behavior of U.S. Border Patrol agents, on horseback, aggressively "chasing down and blocking" Haitian migrants at border town of Del Rio, Texas. Vice-president Kamala Harris calls video images of the scene along Rio Grande "horrible." (The New York Times)

September 21: Texas governor approves barrier made up of police vehicles, stretching for miles, to deter migrants from crossing border. Most of thousands of asylum-seekers are Haitian, but 97 percent have been living in Central or South America since leaving the troubled Caribbean island. (CNN)

September 21: Memo shows Trump campaign knew claims of election fraud related to Dominion voting machines were baseless.

September 9: President Biden announces national vaccine mandate, which may affect 100 million Americans, including health-care and federal workers. "We've been patient," he said, regarding the unvaccinated. "But our patience is wearing thin, and your refusal has cost all of us."

September 1: Afghan war is officially over after 20 years, as Taliban prepare to establish their own version of government.

August 30: During late August, 116,000 people are evacuated from Kabul before last American general departs.

August 24: House passes Biden's $3.5 trillion "soft" infrastructure bill, which faces strong opposition in Senate from some Democrats as well as all Republicans.

August 24: Taliban refuses to allow any Afghans to leave the country, orders everyone in huge crowd at airport to return home.

August 15-23: Massive, chaotic crowd fills Kabul airport and surrounding area in Afghanistan, as Afghans who assisted U.S. military plead for evacuation from the country. Chaos reigns for more than a week. Americans remaining in the country also need to be evacuated.

August 15: Taliban fighters enter Kabul, the capital of Afghanistan, following takeover of various cities along the way.

August 21: Nearly 200,000 new Covid-19 cases were reported on August 20. The new-case count has showed a steep rise since July 4th, which had only 2,922 new cases.

August 21: News sources report that as many as 14,000 people are still crowded into Kabul airport, desperate to be evacuated from Afghanistan. Meanwhile, the Biden administration hopes to compel commercial airlines to help speed up the evacuation.

August 7: For fourth day in a row, U.S. reports more than 100,000 new Covid-19 cases. Most infections are tied to Delta variant, and affect the unvaccinated.

August 7: Trillion-dollar infrastructure bill, focusing on "hard" items like bridges and highways, awaits final vote in Senate.

Please Click Here for Post-Inauguration News Briefs, from February through August 2021.
---
News Briefs from the Trump Years Are Available
Please Click Here for News Briefs from mid-March through December 2020 – plus the final days of the Trump presidency (January 1-20, 2021). Two years of Trump News Briefs (January 2017 to December 2018) may be downloaded as a PDF file. News Briefs from the period prior to Trump's 2017 inauguration also are downloadable in PDF form..
---
---
2021-22 Book Publication Schedule (tentative)

TK Press (a division of Tirekicking Today)
Tirekicking Today editor James M. Flammang, the author of more than thirty books (including six for children), has been working for some time on additional titles. Some are nearing final stages of pre-production. Each views its subject from an oblique and often lighthearted – yet serious – perspective.

Note: Preliminary outlines and/or unedited excerpts may be accessed by clicking on each link below. Additional excerpts will be available soon.

Inquiries from book publishers or agents are welcome. Please send e-mail to JF@tirekick.com.
Fraidy Cat
Surviving a lifetime of unwarranted fear and fright
A personal look backward, focusing on lessons learned about living with debilitating fear, anxiety, and panic, including ways to cope and survive. Unlike some self-help books on the subject, Fraidy Cat isn't just about fear in general, recounted and analyzed by an impartial observer. No, this is personal, agonizing, overpowering fear – the sort that constricted and devastated a decades-long chunk of the author's own life and continues to do so, if to a less ferocious degree. This personal memoir covers more than half of a lifetime, starting in adolescence. It concludes with warnings and pleas for fearful young folks to get help now, or be doomed to look back upon a lifetime of regret.
Fraidy Cat: Contents ... Outline ... Excerpts: Chapter 1 (Childhood) ... Chapter 3 (Sex) ... Chapter 5 (Addiction)
Untied Knots
Fiction by Flammang
Two groups of short stories, each with a tangy twist, make up Untied Knots. Those in "On the Go" are travel-based, taking place largely in Mexico. Much of the inspiration stems from real-life journeys and random residence within that country, undertaken as far back as the mid-1970s.

"Here At Home" tales focus on folks whose escapades are more localized. Though fictitional, most are based at least in part upon real people and places. The collection also includes several early stories, previously unpublished, from the author's archive.
Untied Knots: Contents ... Introduction ... Excerpts: Night Train Out of Queretaro ... Scandal in the Dayroom ... Bad Sports ... Desk Duty ... Ready? Go!
Absurdities
Logical Lapses in everyday life and thought
Comprehensive collection of stinging essays gazes with disbelief at dozens of aspects of modern life. Chapters are arranged in sections, including Work, Money, Identity, Communication, Technology, Consumption, Politics and Law, Pastimes, Sex, and Transportation. Work on this book began well before the 2016 election of Donald J. Trump. Therefore, the final chapter focuses on his bizarre, unprecedented presidency and its aftermath.
Absurdities: Contents ... Overview .. Chapter Outline ... Excerpt from Section III - Work (Our Biggest Myth)
Work Hurts
Reflections on a wasted life
Aptly titled, Work Hurts questions the conventional wisdom on work and careers. For untold millions, including many with "good" jobs, each day's toil delivers no joy and little reward. In addition to scrutinizing workplace issues in the past, Work Hurts considers viable alternatives to conventional employment – led by the fast-growing "gig" and "temp" economy, and its impact on less-than-happy toilers. Along the way, we illuminate the prospects for not working at all, potentially made possible by establishing a guaranteed income.
Work Hurts: Contents ... Chapter Outline ... Chapter 1 (Without a Paddle)
Hotel Life
Living small in an age of large
Assesses the satisfactions of simpler living and minimal consumption, while chronicling the joys (and drawbacks) of residing in low-end accommodations. Hotel Life considers such relevant topics as the guaranteed income, shrinkage and change in the labor movement, older suburbanites moving back into the city (or pondering the RV life), and the recent small-house movement.
Hotel Life: Chapter Outline ... Overview ... Contents
Steering Toward Oblivion
A caustic look at the history and future of the Car Culture
A vividly critical – but frequently humorous – observation of the car culture and auto business, including the automotive media. Steering examines automotive history as well as today's (and tomorrow's) cars, emphasizing their impact on daily life, the transportation network, the economy, popular culture, and the environment. Author James Flammang has covered the auto business as a journalist and historian since the 1980s.
...
Steering: Chapter Outline ... Overview ... Excerpts: Chapter 1 (Media) ... Chapter 13 (Motoring Manners)


For further information, please contact us at JF@tirekick.com.
---
Books by Flammang ... already on sale
TK Press, the book-publishing division of Tirekicking Today, has issued three titles since 2014. Each was written by James M. Flammang, author of more than two dozen previous books. Click Here for a list of his books and other publications.

Incompetent: Coming up short in a world of achievement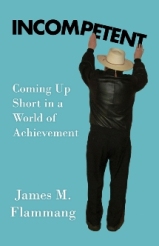 Whether it's sports, business, personal relationships, the arts, or any other area of life, some of us score a flat zero in the skills and talents department. Blending serious concerns with a humorous tone, each chapter covers a specific area of incompetence with which the author, amazingly, is all too personally familiar.

Incompetent is available at: Amazon ... and Barnes and Noble
ISBN (print): 978-0-9911263-2-3 ($10.50)



Mr. Maurice Knows It All ... and tells you so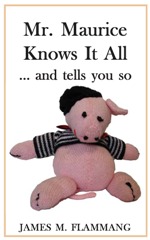 In 78 concise chapters, the debonair yet down-to-earth stuffed pig known as Mr. Maurice – who just happens to know everything – unleashes a torrent of acerbic, humorous, delightfully wise words on subjects ranging from work to movies, money to citizenship, status to guilt. An emigrant from Britain, with obviously French heritage, Mr. M. manages to combine strictly contemporary attitudes and piercing opinions with a gallantry and sophistication reminiscent of the era of Mark Twain and Ambrose Bierce.

Mr. Maurice ... is available at: Barnes & Noble ... and Amazon.
ISBN (print): 978-0-9911263-3-0 ($8.50)

Both titles may be purchased directly from TK Press. PDF review copies are available FREE. Just send e-mail to jf@tirekick.com. Please ask about printed copies, signed by the author.
Excerpts from Incompetent and Mr. Maurice ... may be seen at Bublish.com.


---


• Articles and essays related to current affairs, including relevant automotive subjects, will appear periodically.

---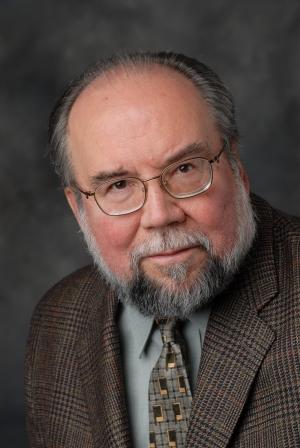 Tirekicking Today editor James M. Flammang, a veteran independent auto journalist, has contributed countless product reviews and feature articles to such publications as autoMedia.com, New Car Test Drive, CarsDirect, and Kelley Blue Book. He has written extensively for a variety of major outlets, including J.D. Power, cars.com, and the Chicago Tribune. Flammang is a member of the Freelancers Union and the International Motor Press Association, and is a past president of the Midwest Automotive Media Association. The author of more than thirty books, mostly on auto history, also has contributed extensively to Consumer Guide publications and to such trade publications as Ward's Dealer Business.
TK Press, established in 2014 as a division of Tirekicking Today, has already published three books by Flammang. Several more titles (described above) are well underway, scheduled for publication during 2021-22.
---
Clunkers & Creampuffs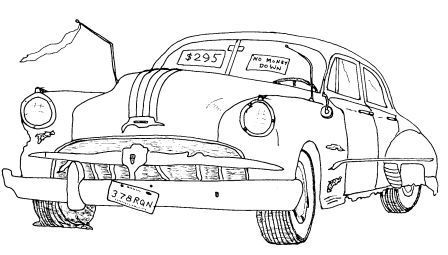 A casual history of the used car
Overview:
Introducing the Used Car

Chapter 1, Early Days:
Rich Men's Playthings, Poor Men's Dreams

Chapter 2: Ford's Model T and the Masses


Chapter 3: Production and Prosperity


Ever since the first automobiles began to age, early in the 20th century, the used car has been a notable yet seldom-heralded element of American life.

Next – Chapter 5: Family Cars and Family Life
... and more to come

---
NEW!
Used Car
World
Following a several-year hiatus, Tirekicking Today has been reviving coverage of the used car market – again emphasizing a consumer focus. Relevant reports on new vehicles also will appear in this space.

Editor James M. Flammang has been reporting on used cars since the 1980s, not only for this website but for Consumer Guide's used car buying guide, along with a variety of other consumer publications.

We began with a report on the gradually growing market for electric cars, including a brief history of EVs and a rundown of some new entrants. Next came a detailed look at the volatile used car marketplace, Used Car Trends, featuring comments from experts attending the annual pre-owned car conference – dubbed Used Car Week – as well as an Auto Intel Summit. (Both events presented by Auto Remarketing magazine.)

Subjects to be covered in this section include:
• Are EVs finally ready for prime time?
• Used Car Trends
• Cars vs. Trucks in the sales race (Hint: Trucks have a strong lead.)
• What's happened to used car prices?
• Whatever happened to the Repo Man?
• State of and expectations for auto financing
• Which vehicle makes more sense, economically speaking: New or Used?

A comprehensive article providing latest news and opinion on electric cars and autonomous vehicles is in progress, stemming from presentations at annual Management Briefing Seminars.



Note: In addition to news items, occasional articles on automotive history and the car culture will be featured in this section, starting with a multi-part history of the used car (see links at left).
---

News Headlines
in the Auto World
• January 13: Selling prices for used cars jumped 37 percent over the past year.

• October 8: Wholesale used car prices increased by 5.3 percent in September, according the Manheim Used Vehicle Value Index. Compared to 2019, the figure has risen by 27.1 percent. Retail (dealer) prices tend to reflect such changes after two months or so.

• September 1: Historic British automaker revives iconic AC Ace sports car, now running on electricity. Meanwhile, Morgan – another legendary marque – confirms a redesign of its 3-wheeled model.

• August 31: IDTechEx, a British research firm, predicts that driving will be outlawed by 2050, as autonomous (self-driving) cars become capable of operating with near-zero collisions.

• August 5: President Biden signs executive order establishing path toward dominance of electric cars, including massive construction of charging facilities. Currently, barely more than 2 percent of cars sold are battery-powered.

• July 31: CarGurus establishes instant Max Cash Offer platform, allowing dealers to obtain used cars online, directly from consumers.

• July 25: Toyota resists plan to reduce emissions by promoting EVs, citing preference for expanded sales of hybrid vehicles. (The New York Times)

• July 15: Slimmed-down version of Chicago Auto Show opens.

• July 13: Average used-car price rose by 10.5 percent in June, versus 1-percent hike in overall prices.

• July 2: Shortage of new cars has pushed late-model used-car prices to record heights. Some models purchased during pandemic are actually worth more now than when they were new. Edmunds.com notes that this phenomenon applies to models ranging from Chevrolet Corvette to Honda Civic.
---