UPDATED: September 20, 2022

Critics claim background music played at Trump rally in mid-September is a theme used by QAnon, the secretive conspiracy theory group. Meanwhile, legal battles continue over classified" and "top secret" documents found at the former president's Mar-a-Lago estate.
During September, Tirekicking Today website will be updated, with modestly revised format and content
---
News That Matters...
Asked about Covid in mid-September 2022, President Biden asserted that the "pandemic is over," but added that considerable "work" must still be done.
Early in May 2022, U.S. death toll from Covid-19 reached one million By mid-July, two new variants of the virus, more contagious than before, were accounting for most of new cases. Vaccine that claimed to repel Omnicron variant became available (free) in September.

---

After 23 years covering auto industry, Tirekicking Today shifted gears to focus on social/political issues - led by unprecedented ramifications of the Trump presidency. Please see Used Car section (bottom of page), including articles on used car trends and growing electric-car market. See It Now! All 20 chapters of Clunkers & Creampuffs, editor James M. Flammang's comprehensive history of the used car (1900-85), are now available. See details below.
Also online: Easy Shifting: a detailed history of the automatic transmission
NEW! Part I of our two-part history of gasoline rationing, covering World War II period (1942-45), is now available. Part II will deal with threat of rationing during 1970s.
• Click here for Gas Rationing during World War II
---
National and Global News Briefs
Selected news items from the Biden administration and the pandemic will be added periodically. So will short essays on the bitterly partisan U.S. political scene.

August 8: FBI officers raid Trump's residence at Mar-a-Lago, allegedly searching for documents that former president had taken with him when leaving White House – some of which might be "classified," as part of investigations into possible criminality.

August 7: Following overnight session, Senate passes Inflation Reduction Act, including largest-ever allotment of funds to combat climate change. Bill is expected to pass in House and be signed by President Biden.

August 8: Kansas voters block bill that would have revived old anti-abortion law, by surprising 59/41 margin.

July 4: Young gunman fires into crowd at July 4th parade in Chicago suburb, killing six and injuriing more than two dozen. Alleged culprit is captured after intensive search in the area.

June 23: Supreme Court Justice Clarence Thomas announces anti-abortion ruling by five conservatives; Chief Justice Roberts expresses belief that a less extreme decision could have been made. In several states with "trigger" laws, abortion is immediately illegal (half of states are likely to follow suit or impose severe restrictions soon).

June 23: One day after declaring New York's gun-control law unconstitutional, intensifying scope of Second Amendment, Supreme Court overturns right to abortion that has been considered "settled law" for half a century. Decision on overturning Roe v. Wade was expected, but is in opposition to public opinion.

June 21: Fourth hearing from Select Committee investigating January 6 insurrection reveals that Trump and allies pressured election workers in certain states to violate the law and Constitution, to alter the outcome of 2020 election. Officials and workers who failed to comply tell of violent threats and verbal attacks against them, upending their lives. Georgia woman describes how Trump lied venomously about her and her mother, asserting with no evidence that they were election criminals and should be jailed.

June 20: Texas Republican convention packs its platform with far-right extremist positions, including acceptance of Trump's "Big Lie" about 2020 election.

June 16: Third hearing on January 6 insurrection focuses on pressure applied by Donald Trump and allies upon Mike Pence to block certification of 2020 election. Fourth hearing is scheduled for Tuesday, January 22.

June 13: Former Trump senior aide Steve Bannon threatens U.S. Attorney General Merrick Garland, angrily vowing that if he indicts Donald J. Trump, "We're going to impeach you and everybody around you." Already under indictment for contempt of Congress, Bannon began his tirade by insisting that "Trump won the presidency." (CNN)

June 11: In wake of latest massacres, in which shooter used military-style semiautomatic weapon, activists march for gun control in more than 400 cities.

June 9: Liz Cheney (R-Wyo.) and chairman Benny Thompson (D-Miss.) lead first public session of House Committee investigating insurrection of January 6, 2021. At least five additional sessions will follow in June.

May 24: Teenage gunman Kills 19 young children and two teachers at elementary school in Uvalde, Texas. Nation goes into mourning, as gun-control advocates hope this tragedy will finally spur Congressional action.

May 21: Ukrainian forces surrender to Russia at eastern city of Mariupol, which has been under intensive siege for weeks.

May 16: Sweden joins Finland in seeking to join NATO, relinquishing the neutral status maintained by both countries. After threatening Finland earlier this month, Russian president Putin now says he has no objection if both countries become NATO members, as long as they pose no military risk to Russia.

May 15: Nebraska governor Pete Ricketts will call special session to ban all abortions in his state if Roe v. Wade is overturned. Ricketts tells CNN that a young girl who was raped and made pregnant should be compelled to have the baby.

May 14: In response to leaked draft of Supreme Court decision on Roe v. Wade, pro-choice advocates hold rallies around the country.

May 13: Republican Congressional delegation, including Mitch McConnell, meets President Zelensky in Ukraine.

May 9: Russian president Vladimir Putin celebrates Victory Day with huge military parade, recalling World War II, but does not quite claim victory in current battle with Ukraine.

May 2: Leaked document obtained byPolitico, allegedly in form of a "first draft," purportedly suggests that U.S. Supreme Court is prepared to overturn Roe v. Wade, half a century after that ruling went into effect. Final Court decision on abortion rights is expected to be issued in late June. News of draft's wording, written by Justice Samuel Alito, quickly draws angry responses from pro-choice Americans, as large protests take place in several major cities.

April 28: President Biden seeks $33 billion in additional aid for Ukraine, mostly (but not entirely) for weaponry. Bipartisan support from Congress is anticipated.

April 25: Emanuel Macron wins second term as France's president, beating strong challenge from far-right candidate Marine LePen.

April 19: Federal judge in Florida strikes down mask mandate for travelers on planes, trains and buses, ruling that Centers for Disease Control lacked the authority to initiate such mandates.

April 19: Former presidential lawyer John Eastman blocks 3,200 Trump-related documents from scrutiny by commission investigating January 6, 2021 assault on Capitol. (CNN)

April 18: Florida's Department of Education rejects 54 (41 percent) of math textbooks submitted for approval, citing references to "critical race theory" and Common Core, as well as inclusion of material regarding social issues. (CNN)

April 18: Charity kitchen in Ukraine, operated by world-renowned chef and humanitarian José Andrés, is destroyed by Russian missile.

April 7: Following contentious questioning in Congress, Ketanji Brown Jackson is confirmed by Senate as first black female Justice of the Supreme Court. Three Republican Senators (Susan Collins, Mitt Romney, and Lisa Murkowski) joined all 50 Democrats to say "aye."

April 6: United Nations suspends Russia from Human Rights Council, citing reports of atrocities committed by Russian soldiers in Ukraine.

April 2: Videos and firsthand reports reveal murders of hundreds of Ukrainian civilians by Russian military. Cities like Mariupol and Bucha are virtually decimated, with dead bodies in streets or dropped into mass graves, some victims with hands tied behind backs. Evidently, Russians have given up on Kyiv, the capital, turning attention to control of eastern region instead.

March 28: At campaign rally in Georgia, former president Trump continues to praise Russian president Putin, declaring that "the smartest one gets to the top." (CNN)

March 26: "For God's sake," President Biden says during speech in Warsaw, "this man cannot remain in power." According to CNN, the White House advises that the U.S. is not calling directly for regime change.

March 25: Text message reveals that far-right activist Ginni Thomas, wife of Supreme Court Justice, texted Trump's chief of staff Mark Meadows to push for overturning of 2020 election.

March 24: Ketanji Brown Jackson, Biden's nominee for Supreme Court, is grilled intensively by far-right Republicans in Senate. Critics allege that those Senators are using the hearing to highlight familiar grievances, rather than inquiring about the nominee's judicial philosophy and qualifications.

March 16: Ukrainian President Zelensky likens Russian attack to Pearl Harbor and 9/11.

March 16: Some observers of Russian attacks have been asserting that World War III isn't a possibility, but that it's already begun. In an NBC interview, Ukrainian president Zelensky says it "may have already started."

March 13: American photojournalist Brent Renaud shot and killed by Russians in Ukraine.

March 13: Russia attacks military base in western Ukraine, not far from Polish border, killing dozens.

March 6: At least 1.5 million Ukrainians have already fled the country, seeking refuge in Poland and other countries to the west, traveling long distances by train, car, or on foot. U.S. is granting "temporary protected status" to arriving Ukrainians. The European Union is offering temporary residence status to refugees.

March 5: Russian president Putin warns that enacting a no-fly zone over Ukraine would constitute an "act of war." Despite pleas for that action from Ukrainian president Zelensky, the Biden administration, along with allies, have firmly opposed a no-fly zone, fearing that it would indeed lead to all-out war.

March 5: Prominent poll finds that Biden's approval rating has risen from 39 percent in February to 47 percent in March.

March 5: Of the 1.5 million families fleeing Ukraine in the early days of Putin's "special military operation," 52 percent went to Poland, and 12 percent on Hungary. Other countries bordering Ukraine toward the west accounted for the rest, apart from those who were able to travel onward into western Europe, or get to North America.

March 5: U.S. State Department warns all Americans to leave Russia immediately, due to "increased risk of harassment by Russian officials," according to ABC News.

March 4: Reacting to coverage of the invasion of Ukraine from journalists, Russia makes spreading "fake" news on Russia's armed forces a crime, punishable by up to 15 years in prison. A day earlier, one of Russia's last independent news outlets yielded to pressure and halted its broadcasting. Several global news services soon suspended their onsite reporting. "Every deviation from the official narrative about this was is now punishable with jail," independent journalist/commentator Mikhail Fishman told the BBC. Meanwhile, numerous protesters in Russia are being beaten and detained.

March 4: According to NPR/PBS/Marist poll, 83 percent of Americans support sanctions against Russia; and 69 percent favor sanctions even if gasoline price rises (which it is).

March 2: Russian forces capture first major Ukrainian city: Kherson, a vital port on Black Sea. Long convoy of military vehicles, headed for Kyiv, Ukraine's capital, is slowed by resistance from Ukrainian fighters as well as supply shortages.

March 2: Growing number of critics accuse Russia of committing war crimes, for bombing and shelling civilian targets.

March 1: State of the Union address by President Biden starts with 12-minute segment on Ukrainian crisis that draws bipartisan acclaim, before enumerating long list of distinct goals. Some critics praise Biden's ambitious plans; others consider the speech to be an oversize "laundry list" of desired actions, insufficiently prioritized.

February 26: At annual gathering of Conservative Political Action Committee (CPAC), such dire subjects as Russia's assault on Ukraine are largely ignored, as most speakers focus on cultural grievances and the "stolen" election. Charlie Kirk, founder of pro-Trump Turning Point USA, denounced "the Republic Party of Old," according to The New York Times, leaning instead toward "our wonderful 45th president." Senator Rick Scott (D-Fla.) warned of "woke, government-run everything."

February 24: Secretary of State Tony Blinken asserts that "all evidence suggests that Russia intends to encircle and threaten Kyiv," Ukraine's capital city. Furthermore, U.S. believes "Moscow has developed plans to inflict widespread human rights abuses – and potentially worse – on the Ukrainian people." (The New York Times)

February 23: Sen. Rick Scott (R-Fla.), chairman of National Republican Senatorial Committee, issues 11-point plan for future of GOP. Scott's plan would have every American pay some amount of income tax; finish the border wall and name it for former president Trump; end questions about race, ethnicity or skin color on government forms; sell numerous government buildings and other assets; cut government workforce by 25 percent (50 percent for IRS); and have socialism "treated as a foreign combatant."

February 19: In coming weeks, every state except Hawaii will have halted mask mandates, reflecting drop in number of new Covid cases. Critics cite still-troubling figures for hospitalization and death, insisting that ending mandates is premature.

February 4: Addressing conservative gathering, former vice-president Mike Pence states emphatically that Trump was "wrong" in insisting that Pence had the right to overturn the 2020 election.

January 27: Supreme Court Justice Stephen Breyer announces intent to retire at end of current term, giving President Biden an opportunity to nominate a new Justice. During campaign, Biden had promised that his first Court pick would be a Black woman.

January 13: Supreme Court blocks Donald Trump's attempt to keep White House documents pertaining to January 6 Insurrection secret.

January 13: Kevin McCarthy (R-CA), House Minority Leader, refuses to comply with request for voluntary appearance before committee investigating January 6 insurrection.

January 11: During appearance in Congress, Doctor Anthony Fauci jousts with Sen. Rand Paul (R-KY) and reports on death threats against himself, as well as harassment of his family. At conclusion of his comments, Dr. Fauci is heard to mutter "What a moron" under his breath, after an altercation with Sen. Robert Marshall (R-Kansas).

Please Click Here for Post-Inauguration News Briefs, starting in February 2021.
---
News Briefs from the Trump Years Are Available
Please Click Here for News Briefs from mid-March through December 2020 – plus the final days of the Trump presidency (January 1-20, 2021). Two years of Trump News Briefs (January 2017 to December 2018) may be downloaded as a PDF file. News Briefs from the period prior to Trump's 2017 inauguration also are downloadable in PDF form..
---
---
2022 Book Publication Schedule (tentative)

TK Press (a division of Tirekicking Today)
Tirekicking Today editor James M. Flammang, the author of more than thirty books (including six for children), has been working for some time on additional titles. Some are nearing final stages of pre-production. Each views its subject from an oblique and often lighthearted – yet serious – perspective.

Note: Preliminary outlines and/or unedited excerpts may be accessed by clicking on each link below. Additional excerpts will be available soon.

Inquiries from book publishers or agents are welcome. Please send e-mail to JF@tirekick.com.
Fraidy Cat
Surviving a lifetime of unwarranted fear and fright
A personal look backward, focusing on lessons learned about living with debilitating fear, anxiety, and panic, including ways to cope and survive. Unlike some self-help books on the subject, Fraidy Cat isn't just about fear in general, recounted and analyzed by an impartial observer. No, this is personal, agonizing, overpowering fear – the sort that constricted and devastated a decades-long chunk of the author's own life and continues to do so, if to a less ferocious degree. This personal memoir covers more than half of a lifetime, starting in adolescence. It concludes with warnings and pleas for fearful young folks to get help now, or be doomed to look back upon a lifetime of regret.
Fraidy Cat: Contents ... Outline ... Excerpts: Chapter 1 (Childhood) ... Chapter 3 (Sex) ... Chapter 5 (Addiction)
Untied Knots
Fiction by Flammang
Two groups of short stories, each with a tangy twist, make up Untied Knots. Those in "On the Go" are travel-based, taking place largely in Mexico. Much of the inspiration stems from real-life journeys and random residence within that country, undertaken as far back as the mid-1970s.

"Here At Home" tales focus on folks whose escapades are more localized. Though fictional, most are based at least in part upon real people and places. The collection also includes several early stories, previously unpublished, from the author's archive.
Untied Knots: Contents ... Introduction ... Excerpts: Night Train Out of Queretaro ... Scandal in the Dayroom ... Bad Sports ... Desk Duty ... Ready? Go!
Absurdities
Logical Lapses in everyday life and thought
Comprehensive collection of stinging essays gazes with disbelief at dozens of aspects of modern life. Chapters are arranged in sections, including Work, Money, Identity, Communication, Technology, Consumption, Politics and Law, Pastimes, Sex, and Transportation. Work on this book began well before the 2016 election of Donald J. Trump. Therefore, the final chapter focuses on his bizarre, unprecedented presidency and its aftermath.
Absurdities: Contents ... Overview .. Chapter Outline ... Excerpt from Section III - Work (Our Biggest Myth)
Work Hurts
Reflections on a wasted life
Aptly titled, Work Hurts questions the conventional wisdom on work and careers. For untold millions, including many with "good" jobs, each day's toil delivers no joy and little reward. In addition to scrutinizing workplace issues in the past, Work Hurts considers viable alternatives to conventional employment – led by the fast-growing "gig" and "temp" economy, and its impact on less-than-happy toilers. Along the way, we illuminate the prospects for not working at all, potentially made possible by establishing a guaranteed income.
Work Hurts: Contents ... Chapter Outline ... Chapter 1 (Without a Paddle)
Hotel Life
Living small in an age of large
Assesses the satisfactions of simpler living and minimal consumption, while chronicling the joys (and drawbacks) of residing in low-end accommodations. Hotel Life considers such relevant topics as the guaranteed income, shrinkage and change in the labor movement, older suburbanites moving back into the city (or pondering the RV life), and the recent small-house movement.
Hotel Life: Chapter Outline ... Overview ... Contents
Steering Toward Oblivion
A caustic look at the history and future of the Car Culture
A vividly critical – but frequently humorous – observation of the car culture and auto business, including the automotive media. Steering examines automotive history as well as today's (and tomorrow's) cars, emphasizing their impact on daily life, the transportation network, the economy, popular culture, and the environment. Author James Flammang has covered the auto business as a journalist and historian since the 1980s.
...
Steering: Chapter Outline ... Overview ... Excerpts: Chapter 1 (Media) ... Chapter 13 (Motoring Manners)


For further information, please contact us at JF@tirekick.com.
---
Books by Flammang ... already on sale
TK Press, the book-publishing division of Tirekicking Today, has issued three titles since 2014. Each was written by James M. Flammang, author of more than two dozen previous books. Click Here for a list of his books and other publications.

Incompetent: Coming up short in a world of achievement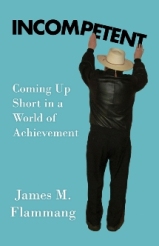 Whether it's sports, business, personal relationships, the arts, or any other area of life, some of us score a flat zero in the skills and talents department. Blending serious concerns with a humorous tone, each chapter covers a specific area of incompetence with which the author, amazingly, is all too personally familiar.

Incompetent is available at: Amazon ... and Barnes and Noble
ISBN (print): 978-0-9911263-2-3 ($10.50)



Mr. Maurice Knows It All ... and tells you so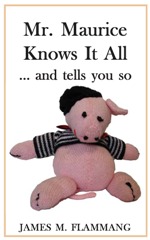 In 78 concise chapters, the debonair yet down-to-earth stuffed pig known as Mr. Maurice – who just happens to know everything – unleashes a torrent of acerbic, humorous, delightfully wise words on subjects ranging from work to movies, money to citizenship, status to guilt. An emigrant from Britain, with obviously French heritage, Mr. M. manages to combine strictly contemporary attitudes and piercing opinions with a gallantry and sophistication reminiscent of the era of Mark Twain and Ambrose Bierce.

Mr. Maurice ... is available at: Barnes & Noble ... and Amazon.
ISBN (print): 978-0-9911263-3-0 ($8.50)

Both titles may be purchased directly from TK Press. PDF review copies are available FREE. Just send e-mail to jf@tirekick.com. Please ask about printed copies, signed by the author.
Excerpts from Incompetent and Mr. Maurice ... may be seen at Bublish.com.


---


• Articles and essays related to current affairs, including relevant automotive subjects, will appear periodically.

---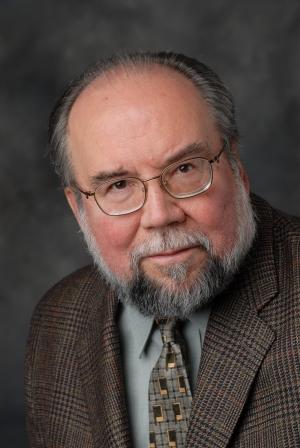 Tirekicking Today editor James M. Flammang, a veteran independent auto journalist, has contributed countless product reviews and feature articles to such publications as autoMedia.com, New Car Test Drive, CarsDirect, and Kelley Blue Book. He has written extensively for a variety of major outlets, including J.D. Power, cars.com, and the Chicago Tribune. Flammang is a member of the Freelancers Union and the International Motor Press Association, and is a past president of the Midwest Automotive Media Association. The author of more than thirty books, mostly on auto history, also has contributed extensively to Consumer Guide publications and to such trade publications as Ward's Dealer Business.
TK Press, established in 2014 as a division of Tirekicking Today, has already published three books by Flammang. Several more titles (described above) are well underway, scheduled for publication during 2022.
---
Clunkers & Creampuffs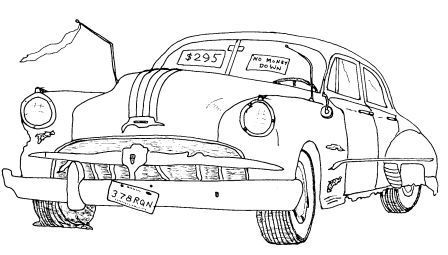 A casual history of the used car
Overview
Chapter 1: Early Days
Chapter 2: Ford's Model T
Chapter 3: Production and Prosperity
Chapter 4: "Easy" Payments
Chapter 5: Family Cars and Family Life
Chapter 6: Five-Dollar Flivvers
Chapter 7: Rise and Fall of the Used Car
Chapter 8: Saturation and Salesmanship
Chapter 9: A Global Blowout (1930s)
Chapter 10: Selling In Hard Times
Chapter 11: Wheels for the Workingman
Chapter 12: Okies, Nomads, & Jalopies
Chapter 13: Motoring in Wartime
Chapter 14: The Postwar Boom (1946-54)
Chapter 15: Chromium Fantasies (1955-59)
Chapter 16: Dealers Face Image Problem
Chapter 17: Wheels for the Fifties Workingman
Chapter 18: Teens, Rods, and Clunkers
Chapter 19: Everybody Drives
Chapter 20: Personal History of Clunker Ownership
Ever since the first automobiles began to age, early in the 20th century, the used car has been a notable yet seldom-heralded element of American life.
---
NEW!
Used Car
World
Following a several-year hiatus, Tirekicking Today has been reviving coverage of the used car market – again adopting a consumer focus. Relevant reports on new vehicles and other aspects of the automobile business and car culture also will appear in this space.

Editor James M. Flammang has been reporting on used cars since the 1980s, not only for this website but for Consumer Guide's used car buying guide, along with a variety of other consumer publications.

This section began with a report on the gradually growing market for electric cars, including a brief history of EVs and a rundown of some new entrants. Next came a detailed look at the volatile used car marketplace, Used Car Trends, featuring comments from experts attending the annual pre-owned car conference – dubbed Used Car Week – as well as an Auto Intel Summit. (Both events presented by Auto Remarketing magazine.)

Subjects covered in this section include:
• Are EVs finally ready for prime time?
• Used Car Trends
• Cars vs. Trucks in the sales race (Hint: Trucks have a strong lead.)
• What's happened to used car prices?
• Whatever happened to the Repo Man?
• State of and expectations for auto financing
• Which vehicle makes more sense, economically speaking: New or Used?

A comprehensive article providing latest news and opinion on electric cars and autonomous vehicles is in progress.



Note: In addition to news items, occasional articles on automotive history and the car culture will be featured in this section, starting with Easy Shifting, a history of the automatic transmission:
• Click here for Easy Shifting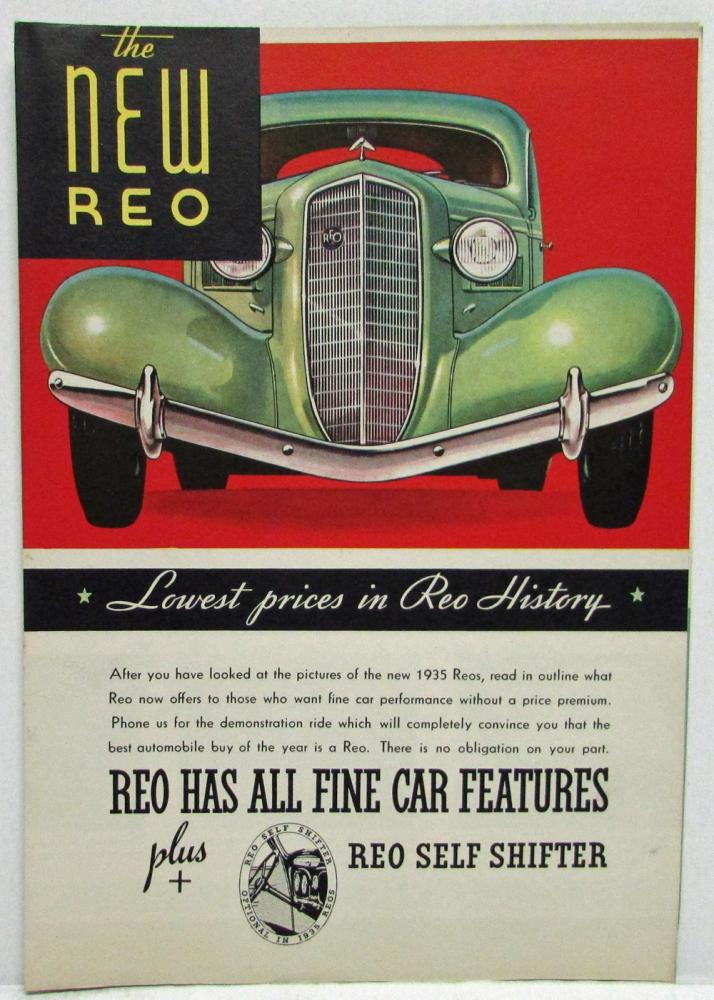 NEW! Part I of our detailed, two-part history of gasoline rationing, covering the World War II period (1942-45), is now available. Part II, coming soon, will deal with the threat of rationing during the 1970s oil crisis.
• Click here for Gas Rationing during World War II
---

News Headlines
in the Auto World
• August 26: Ford to drop 3,000 salaried employees (1,000 of them in agency positions), as part of quest to focus on electric vehicles in near future.

• August 25: Two SUVs (2020-22 Hyundai Palisadeand Kia Telluride) recalled because of possible fires; owners warned not to park near home.

• June 20 2022 Detroit auto show set to take place September 14-25 at Huntington Place. Ride/drive programs will use new Grand Prix circuit in downtown area.

• May 9: Edmund's reports that in January, 82 percent of new-car buyers paid more than Manufacturers Suggested Retail Price (MSRP). Some dealers are charging thousands extra. Price hikes, attributed to shortage of computer chips, among other causes, are expected to continue through 2022.

• April 15: New York Auto Show opens to public at Javits Center.

• March 5: Average gasoline price reaches $3.92 per gallon, nearing the record of $4.11 established in 2008.

• March 2: Ford Motor Company splits automotive operations into two separate divisions, gasoline-powered and electric-powered, hoping to speed up the transition into EVs.

• March 1: Toyota halts vehicle production in Japan, due to suspected cyberattack at a prominent component supplier.

• February 23: Michelle Krebs, executive analyst for Cox Automotive, advises that "surge in new-car prices appears to have peaked."

• February 9: Although used car prices have been easing a bit, 82 percent of new models sold in January went for more than the "sticker" price (Manufacturers Suggested Retail Price). (ABC News)

• February 8: Hyundai and Kia warn owners of nearly half a million vehicles to park them outdoors, away from buildings, because of possible risk of engine-compartment fire. All are SUVs, except for 2016-18 Kia K900 sedan.

• February 1: Tesla recalls 53,822 vehicles with Full Self-Driving capability, due to reports of cars going through stop signs with "rolling stop," rather than halting completely.

• January 13: Selling prices for used cars jumped 37 percent over the past year.
---