COMMENTARY
Absurd! Outrageous!
2,000 Children Abused by Priests
You read that figure correctly. Over the past 70 years, 2,000 children in Illinois alone were abused by Catholic Clergy. Instead of punishment in any form, many priests were shunted around to various parishes, in an outlandish cover-up.

We've said it before, long ago, when such offenses first came to light. We must say it again. The absolute maximum number of abuses committed by any priest, anywhere, should have been ONE. That person should have removed from his position immediately, and the Church should have made it perfectly clear that such an atrocity will never, ever be tolerated.


---
Gunshots: Not Again ... and Again and Again!
One week in mid-April was a big one for gun-wielding homeowners. When a 16-year-old Black boy went to the wrong house in Kansas City to pick up his siblings and rang the bell, the 84-year-old white man inside answered with gunshots, firing through the glass door. Days later in upstate New York, a 20-year-old woman riding in a car was shot and killed by a 65-year-old man, after the driver inadvertently into the wrong driveway. Saturday night in Alabama, a Sweet Sixteen party for a 16-year-old girl ended with four young people killed and 32 injured. Late Tuesday night, two teenage cheerleaders were shot in a Texas supermarket parking lot when one of them tried to open a car door, mistakenly thinking it was her own vehicle.

In Nashville on March 27, a shooter fired 152 shots inside a Christian elementary school, killing six: three 9-year-olds and three adults in their 60s. Two mass shootings took place in California within a two-day period in late January. Eleven lay dead, with nine injured, in attack on dance studio near Los Angeles, as elder Chinese-Americans celebrated Lunar New Year. Near San Francisco, a farm worker shot workmates.

In the first three months of 2023, about 130 mass shootings took place, according to the Gun Violence Archive. NPR reported that 89 incidents involving a gun occurred at schools during that period. The nation's killing spree continued into early May, in Texas, where a man killed eight at an outlet mall, raising the nationwide total of mass shootings to 199.

When Will We Finally Learn: GUNS KILL!

---
Thinking About the Unthinkable
Could Mid-term 2022 Be Our Last U.S. Election?
Yes, the future (or demise) of democracy was on the November 8 mid-term ballot; and for many Americans, its prospects didn't look good. Two years earlier, as the 2020 presidential election drew to a close, voters for both candidates – but especially for Biden – expressed fear for the future.

Some of us began pondering possibilities that would have seemed ludicrous a few months previous. With the potential for political disaster looming in the 2022 Midterm election, searching for a way out seemed more compelling than ever. Subsequent events in January, as Republicans opened Congress with a slim House majority, added to the concern for American democracy. By April, two days after Donald J. Trump was indicted in New York, with nearly all Congressional Republicans taking his side, the country appeared more divided than ever, with no potential solution evident. What can we, as individuals on the liberal or progressive end of the political spectrum, do to survive?



• Leave the country (not as easy as many Americans think).
• Intensify peaceful protests.
• Turn our attention to the states.
• Tune out: Strive to ignore the worsening political scene.
• Weigh the merits and drawbacks of splitting the country into red and blue nations: a drastic and difficult action, obviously, but possibly the only real solution.



If the latter still sounds too far-fetched, forming state coalitions could be a workable alternative. States with similar leanings might band together for their mutual benefit on such issues as trade, health care, abortion – and especially, the future of America. A Pacific States of America coalition, for instance, might include California, Oregon, Washington – and possibly, Hawaii. In the same vein, groupings of several red states in the center of the country could appeal to anti-liberal conservatives.


---
Gun Advocates: Don't forget Annabell and Xavier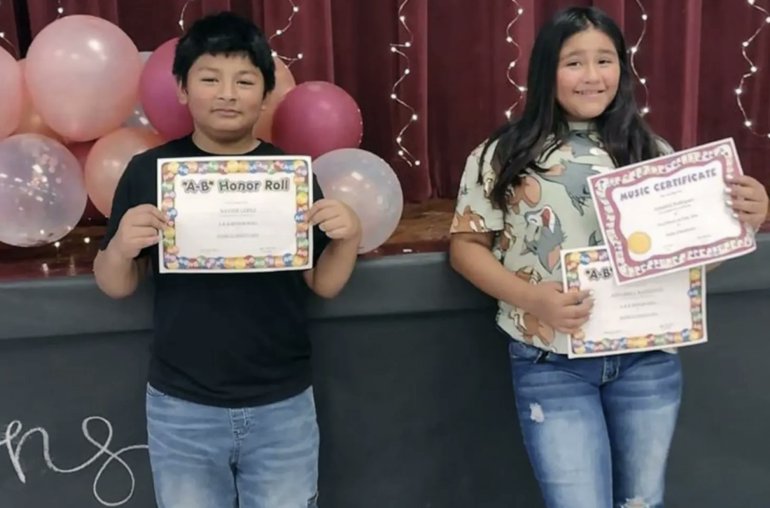 Annabell Guadalupe Rodriguez and Xavier James Lopez, both age 10, were best friends who texted "I love you" to each other. Acknowledging the young sweethearts' affection, their mothers had them buried next to each other at Hillcrest Cemetery in Uvalde, Texas. They were among the 19 children and two teachers murdered in schoolroom.

For more on Uvalde shooting and aftermath, as well as a report on an abortion-rights protest in May 2022, Please Click Here

---
---
The Ukrainian Cause
Early opposition to the Russian assault on Ukraine took many forms. ABC News introduced a Polish man who ran a wedding venue/hotel, but took in 20 refugee families (at least 40 women and children) fleeing the country. A woman was shown playing a piano on the sidewalk, to "make people happy." Relief efforts for the Ukrainian refugees were said to be getting "more organized," but the need for supplies and temporary residences remained immense.

---
Putin faces global condemnation
Except for China and a handful of other countries, few supporters of the Russian president's belligerent assault on Ukraine can be found. Sanctions initiated by President Biden had a quick impact on Russia's economy. Valor and courage of Ukrainian fighters, including thousands of ordinary citizens, has drawn near-universal admiration. Cultural and sporting events involving Russia have been cancelled. "Saturday Night Live," NBC's long-running comedy program, began its February 26 show not with the usual skit, but with a hymn sung by a Ukrainian choir in traditional dress. Another choir sung the Ukrainian national anthem to lead off a Metropolitan Opera performance.

Many Europeans opened their homes to refugees who managed to cross the border between Ukraine and Poland. Videos of frightened children in Kyiv subway stations or horribly crowded train stations, many of whose fathers stayed behind to fight the Russian forces, grabbed the hearts of concerned – and infuriated – humans across the world.
---
---
Could American billionaire halt global starvation?
David Beasley, director of the United Nations' World Food Programme, recently claimed that just 2 percent of Amazon chief Jeff Bezos' multibillion-dollar wealth could halt global starvation. Rival billionaire Elon Musk quickly responded, vowing to sell some Tesla stock to donate $6 billion to the cause of world hunger. With one proviso: that Mr. Beasley explain exactly how such a result could be achieved.

How much is that, anyway? Sounds like a lot, but $6 billion buys about 170,000 new cars; or half a million high-end iPhones. Those totals are a bit easier to grasp than a "6" followed by nine zeroes.

We, too, look forward to details on the calculations made by Mr. Beasley, who has expressed willingness to meet and elaborate. The World Food Program tweeted that a "one-time donation from the top 400 billionaires in the U.S. could help save the lives of 42 million people this year." If so, who else will step forward?


---
Democracy R.I.P.
By censuring Wyoming Rep. Liz Cheney, Republicans proclaimed the death of their party and the imminent demise of democracy in America. As CNN's main headline put it, May 12, 2021 was "a major turning point in US political history." One columnist noted that a single line in Cheney's speech to Congress "will haunt Republicans" from now this point forward. That line, referring to the "Big Lie" perpetrated by Donald Trump:

"Remaining silent and ignoring the lie emboldens the liar."
---
TRUMPINIONS
Donald Trump:
Partial President
Unlike any predecessors, Mr. Trump never even pretended to be president of all the people; only his followers and loyal Republicans. Everyone else was deemed an enemy, subject to verbal abuse. As his utterances, tweets, and actions made perfectly clear for four years, he was emphatically not the president of Democrats and progressives.
For a selection of Trumpinions, please Click here.
---
Books On Trump

One of several books on the finale of the Trump administration, Frankly, We Won This Election states that after Trump was moved to a secret bunker during Black Lives Matter protests in D.C., he wanted the person who "leaked" that information to be charged with treason and executed. Early chapters of I Alone Can Fix This are packed with details about the deeply flawed White House response to the emerging coronavirus, early in 2020. Betrayal, by Jonathan Karl of ABC News, is among the most insightful and easily-read observations of the defeated president's final period in office. All 652 pages of The Divider, penned by New York Times chief White House reporter Peter Baker and New Yorker staff writer Susan Glassner, are crammed with vivid details and tidbits about Donald Trump's four frantic years in office.

Click here for reviews and information on books by Mary Trump, Maggie Haberman, and more.

---
---
White House Woes
Trump's Presidency In News Briefs
During first two years of his presidency, we compiled news items outlining the outrages committed by the Trump administration against American laws, values, and principles. We revived coverage for his final year in office, as the Covid pandemic erupted, concluding in January 2021. A PDF chronicling the three-week period prior to 2017 Inauguration also is available.
---
GRETA'S CORNER
Since 2019, teenage Swedish activist Greta Thunberg has been speaking out forcefully about the lack of action on global climate change.
Ms. Thunberg has spoken at such events as the UN Climate Action Summit and the World Economic Forum, berating world leaders for doing "basically nothing" to reduce carbon emissions. In 2020, Greta returned to school, having dropped out for a year, but she continued her protest activities.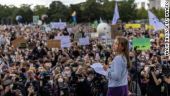 Greta mocked world leaders at Youth4Climate forum in Italy, asserting that for the past three decades, climate action has amounted to no more than "blah, blah, blah.... empty words and promises" that failed to lead to action. In February 2022, shortly after Russia attacked Ukraine in what it called a "special military operation," Greta joined a group of "Stand With Ukraine" protesters at a Russian embassy. Early in 1923, Ms. Thunberg was pictured being carried off by police officers in Germany, following her participation in a coal mine protest. Not long afterward, she was briefly detained by police during a protest against wind farms in an indigenous area of Norway. Wind farms are said to adversely impact grazing by reindeer, which are herded by the Sami people in the region.
Click here for additional details on Greta's activities.
---
Toil & Trouble
Chronicle of workers' wages and commodity prices, 1886-1986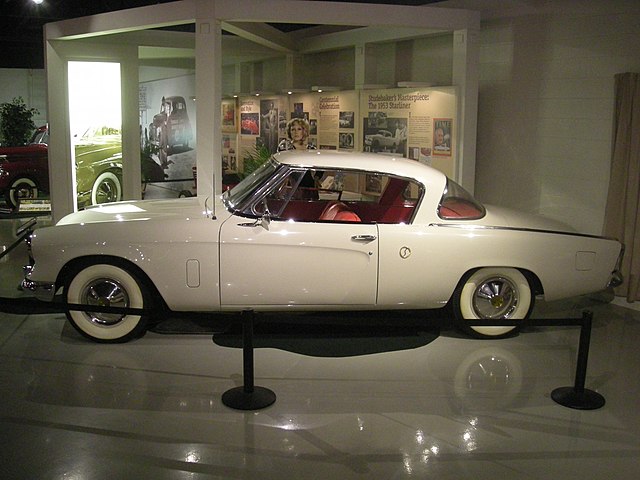 How much did Studebaker Starliner coupe cost in 1953? What was average worker earning? Click here to find out.


---
While chronicling the Trump phenomenon and its impact on American life, starting in 2015, Tirekicking Today began this section on work and labor. It builds upon the singular views in Work Hurts, one of our Books in Progress.


---

"No man is good enough to be another man's master."


George Bernard Shaw,
in Major Barbara


---

"I don't like to work. It tires me out."


Actor James Garner, portraying the reluctant lawman in Support Your Local Sherrif.



---

"Only suckers work."


Actor John Derek, portraying criminally-inclined Nick Romano in film version of the Willard Motley novel Knock On Any Door (1949)



---

"I work all night, I work all day,
to pay the bills I have to pay.
Ain't it sad....
In the rich man's world"


Song lyric, ABBA, "Money, Money, Money"



---
---
Words On Work
• Surprise! Some of us don't mind paying taxes

• New Ways To Look at Work

• Overview: Imaginative Approaches Required ...

• Reject! For some applicants, job search is futile exercise

• Quit calling us consumers!

• Solidarity Forever?

• Prioritize! Living with Less and Liking It

• Own Nothing, Owe Nothing

• Let's break the chain of consumer debt

• Needed Now: Jobs, Not Careers

New essays on labor, work, money, and related topics will be added soon.
---
Work/Labor News Headlines
$#149; May 18 Strippers performing at Los Angeles topless bar form a union, affiliated with Actors' Equity Association. It's thought to be the only such labor connection in the U.S. (though not the first).

• February 20: CNN reports that remote workers can apply for special one-year visas to live and work in Spain or Portugal, without the usual bureaucratic "red tape" and potential rejection when applying for long-term stay in a foreign country.

• February 3: Monthly jobs report notes that more than half a million jobs were created, while unemployment rate (3.4 percent) is lowest since 1969. Some experts express concern that surprisingly high job growth might heighten possibility of imminent recession.

• January 25: CNN reports that several major fast-food restaurant chains, including McDonald's, are spending millions of dollars on thwarting union organizing efforts of their workers.

• October 27: Dollar General stores accused of repeated safety violations, included blocked exits. (Dept. of Labor)

• October 22: During previous week, about 217,000 workers filed initial claim for unemployment compensation, an increase of 3,000 from a week earlier. (Dept. of Labor)

• October 7: In September, average weekly wage of all private employees was about $1,120. Except for an upward blip in April 2020, wage figure has been rising at steady pace since 2006. In March of that year, average weekly wage was $685. (Dept. of Labor)

• October 7: Average wage in September for all private nonfarm workers was $32.46 per day (up 5 percent from Sept. 2021). For private-sector and non-supervisory employees, it was $27.77.
Unemployment in September dipped a bit, to 3.5 percent of work force (5.8 million people). The rate for Blacks was 5.8 percent; for teens, 11.4 percent; for whites, 3.1 percent. Unemployment differed little by gender: 3.3 percent for men, 3.1 for women. In June, the number of unfilled jobs dropped to 10.7 million. (BLS)

• August 30: More than 200 Starbucks locations are unionized, but none has a union contract and management has declined to talk. (PBS)

Looking Back: Twenty states raised their minimum wage on January 1, 2021. So did more than 30 cities, to as high as $15 per hour; but many increases were to be phased-in over a period of years.


Additional Labor news items, especially related to low-wage, contract, and temporary work, will be posted periodically.

---
"No Human Being Is Illegal"
Sign carried by protester marching in support of "Dreamers" on January 19, 2018
---
Work/Labor in Print
In January 2018, Amazon announced that 20 cities were on the "short list" of possible sites for the company's second headquarters. Each city had offered massive incentives in its quest to attract Amazon, which promised to create 50,000 jobs.

Before a final decision was made, residents of those cities might have benefited from reading a vivid description of the working life in an Amazon warehouse, in one chapter of Nomadland. Jessica Bruder chronicles lives of "houseless" Americans, many elderly, who live in vans and RVs, working at seasonal and short-term jobs (including Amazon warehouses) to survive.

During 2020, a film version of Nomadland was directed by Chloe Zhao and starred Frances McDormand. Seen briefly in a few theaters, the film was later released for streaming on Hulu and, eventually, saw greater theater distribution. Nomadland won Academy Awards for Best Director, Picture, and Actress.

On the Clock, another book dealing with low-wage toil, paints an even bleaker picture of worklife within an Amazon warehouse. Laid-off reporter Emily Guendelsberger spent an exhausting, painful month at a massive warehouse in Kentucky. Afterward, she traveled to North Carolina for a job at a call center. Not only does Ms. Guendelsberger report in fascinating detail about her experiences and her fellow employees, she provides an excellent chronicle of aspects of labor history that led to today's low-wage worklives. Her observations on Henry Ford and Frederick Taylor, a pioneer in industrial efficiency, are especially illuminating.

Late in 2019, the PBS NewsHour aired an investigation of safety records at Amazon warehouses. In October 2021, as many employers faced serious labor shortages, Amazon announced a plan to hire 150,000 temporary workers for holiday season.

---

"[W]hile there is a soul in prison, I am not free."
Eugene Debs (in 1918 court statement)
Five-time Socialist candidate for president

---
Work On Film
12 Vintage Movies About Work and Labor that should not be missed: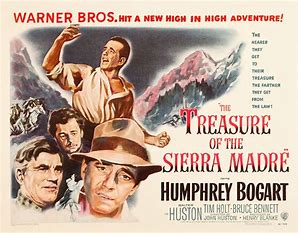 • The Treasure of the Sierra Madre (1948)
•I'm All Right, Jack (1957)
•The Organizer (1963; Italian)
•Wages of Fear (1953)
•Office Space (1999)
•The Misfits (1961)
•Death of a Salesman (1951)
•Bachelor Party (1957)
•They Drive By Night (1940)
•No Down Payment (1957)
•Greed (2019); scathing satire on extreme wealth and poverty
• The Good Boss (2021) Spanish film starring Javier Bardem

Please Click Here for details on each film.

Turning to TV...
Revival of the Roseanne TV sitcom, renamed The Connors following the forced departure of the principal actress, again serves as a reminder that TV shows about working-class families can demonstrate excellence along with witty humor. The original series (1988-1997) was adeptly written and expertly performed, realistically depicting the troubles and joys of an economically-challenged family. Initially, the current iteration retained much of the flavor and laughter of the original and featured five original cast members, though later episodes have been less compelling.


---
"You know what the weirdest part about having a job is? You have to be there every day, even on the days you don't feel like it."
Jemima Kirke as Jessa Johansson, in episode 4 of the HBO series Girls, created and written by Lena Dunham
---

"He that has to obey the will of another is a slave."


Samuel Fielden (1886)

---

"Success is going from failure to failure with no loss of enthusiasm."


Typically attributed to Winston Churchill, but actual source is uncertain.

---

The Dunning-Kruger effect: "Ignorance more frequently begets confidence than does knowledge."


Charles Darwin



---

"I am, somehow, less interested in the weight and convolutions of Einstein's brain than in the near certainty that people of equal talent have lived and died in cotton fields and sweatshops."


Stephen Jay Gould (1941-2002)
Paleontologist, The Panda's Thumb
---

"Anyone who is willing to work and is serious about it will certainly find a job. Only you must not go to the man who tells you this, for he has no job to offer and doesn't know anyone who knows of a vacancy."


B. Traven - Author, The Treasure of the Sierra Madre