Cars vs. Trucks
The 2021 Sales Race
by James M. Flammang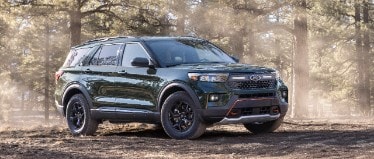 More than three-fourths of light
vehicles sold are trucks - helped
by their popularity among women.

Trucks were important early in automotive history - but almost entirely for commercial hauling in some form. Ford not only offered a Model T passenger car from 1908 to 1927, but a Model TT series of trucks.
Not everyone follows the rules of vehicle usage, of course. All along, there have been pickup truck owners who used their vehicles for carrying passengers more than for hauling any sort of cargo.
One Chicago man, for instance, used his practical pickup to haul black dirt or humus, sold out of his urban backyard. But that pickup, fitted with a single bench seat, also transported his entire family of four, year after year. If that tough little truck could handle both tasks effectively, why bother about a sedan.
Looking back a couple of decades, who'd have ever believed that trucks would ever overtake passenger cars in the annual sales race. Even before minivans, then SUVs, hit the market, trucks demonstrated some strong sales figures.
Back in 1978, three-fourths of all light vehicles sold were cars: sedans, coupes, wagons, convertibles. A decade ago, the split reached the 50/50 point: half cars, half trucks. Today, three out of four vehicles sold are light trucks: the usual pickups, accompanied by SUVs and, increasingly, crossover models that promise a blend of car and truck benefits. Crossovers, in fact, have been qualifying as the most popular body style in the overall "truck" category.
Pickups alone have been outselling the entire passenger car segment, according to Patrick Manz, chief economist for the National Automobile Dealers Association (NADA). Manz was speaking about the trajectory of the automotive market at the Auto Intel Summit in May 2021. In 2020, the passenger car share dropped to 23 percent of total sales. At this point, America is "marching toward an 80/20 market," Manz advised the audience.
Women and Trucks
"Women love trucks," said Marissa Hunter of Stellantis (the current name of what was once Chrysler Corp. and now produces its pickups under the Ram designation). In some states, they're loved even more intently.

"A truck is such a symbol of strength and confidence," Hunter asserted during her presentation on What Women Want, at a Reuters media program. Women want "an expression of themselves." One that proclaims, "I'm strong. I'm independent."

Auto companies and dealers need to know that female buyers lean toward vehicles that serve as a "reflection of the spirit" of modern women, Hunter added. "Something that is muscular, that is so strong...." Therefore, "the way they're sculpted is incredibly important." Hunter also reminded participants of the "differences in how [women] process information and how they make decisions."

Women want to be treated individually, said Eleanor Gulla, of Larchmont Chrysler Jeep Dodge Ram (a dealership in New Rochelle, New York). "It's really important not to assume anything."
Ford Trucks for 2022: Going Small, Going Electric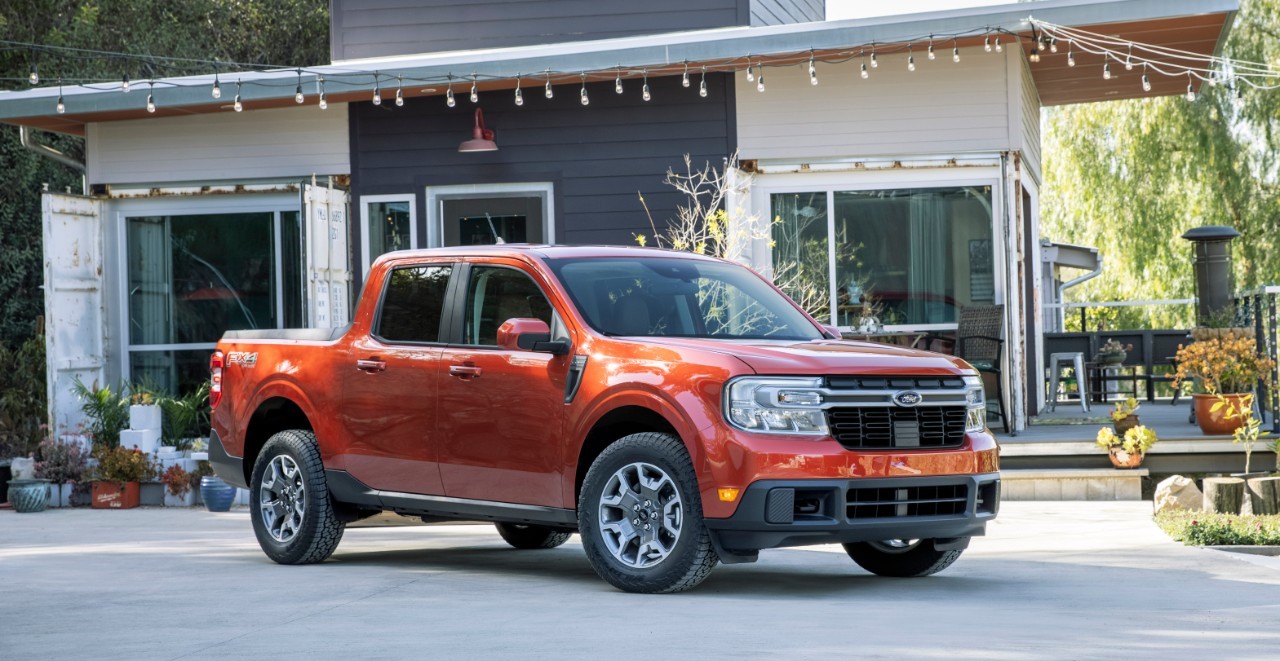 According to Ford Motor Company, women are taking careful note of the new, scaled-down Maverick pickup. So are younger buyers in general, including the first-timers that automakers covet.

Based upon sales totals during its first month at dealerships, one-fourth of buyers have been female, and the same percentage are aged 18 to 35. For trucks in general, buyers are about 90 percent male. Analysts will be watching to see if that early appeal loses some of its luster in the coming months.

Price is doubtless a strong point. Maverick pickups start around $20,000, though the typical example, incorporating a selection of options, is said to be closer to $30,000. Because new vehicles of all sorts are in short supply, due largely to the lack of computer chips in recent months, some dealers have been selling Mavericks for as much as $5,000, or even $10,000, over the Manufacturers Suggested Retail Price (MSRP).

Borrowing the name used for a subcompact hatchback in the 1970s, the 2022 version is a compact that's comparable in dimensions to a full-size Toyota sedan, as reported by CNBC. Quite a difference from the hulking, ultra-popular Ford F-150 pickup and its competitors from Chevrolet and Ram. Ford also markets a mid-size Ranger pickup, fitting between the Maverick and the sales-leading F-150.

Speaking of full-size pickups, Ford also has released a battery-powered F-150 Lightning, commanding far higher prices but promising performance that dwarfs that of the Maverick - or of ordinary F-150s.
---
© All contents copyright 2021 by Tirekicking Today
Photo Credits: Ford Motor Company