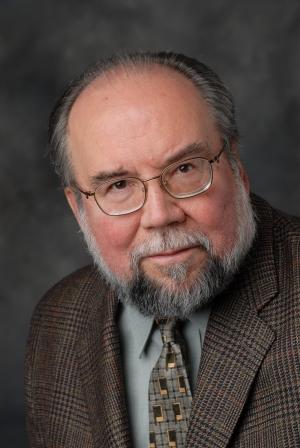 James M. Flammang, author of 30 books (including
six for children), is at work on several more,
including the title described below.
An independent journalist since the 1980s, Flammang
specialized in the automobile business. During
2016, he turned away from cars and into more vital
topics: work/labor, consumer concerns, and especially,
the emerging outrages of the Trump administration. His
website, Tirekicking Today (tirekick.com) has been
online since 1995.
Steering Toward Oblivion
The Automotive Assault on American Culture
by James M. Flammang



Automobile


Chapter 1
Party Time - complete with presents
Drinks and conversation are both flowing freely in the posh resort's fanciest meeting room. Tucked into a corner, an energetic bartender presides over an enticing selection of alcoholic beverages.
Minutes before 7:00 p.m., the official starting time, guests had begun to arrive. Some turned up in groups of two or three, others strolled in on their own. Half the men wear sport coats, several accompanied by neckties. Others are casually attired, even down to shorts and grungy tennis shoes. Several of the hosts are dressed in customary business casual, while others appear satisfied with T-shirts that flaunt a company logo.
At least four out of five - sometimes more than 90 percent - of the guests are male.
Nearly every badge-wearing guest heads immediately to the bar, then turns into the growing crowd with a fresh drink in hand. Service employees circulate among the group, bearing trays of hors d'oeuvres: jumbo shrimp, crab cakes, teriyaki beef, ahi tuna strips perhaps a selection of sushi or tiny sandwiches containing exotic ingredients.
Conviviality reigns, though the sounds total more of an energetic murmur than a roar. Within moments, guests and hosts have informally separated into collaborations of two, three, or more. Nearly everyone talks animatedly. Clearly, these people know each other well. Only an occasional individual stands alone, whether due to shyness or inability to edge into the small-talk proceedings.
Anyone passing the entry door and glancing inside would have a hard time categorizing these people. Could they be doctors, professionals of some sort? Rowdy conventioneers? Members of a purposeful fraternal organization? Business people hunting for new ideas at an annual meeting?
No, this happens to be a congregation of automotive journalists, invited to a luxury resort to hear about the latest model from one of the major automakers. Tomorrow, they'll be driving that new car for a couple of hundred miles in the surrounding area. Tonight, they're here to be wined, dined and wooed by company executives and especially by the public-relations team. Those PR folks are the ones who put this launch program together, and they're determined to make sure every journalist has a good time and if possible, returns home with a favorable impression of the vehicle and the company.
Looking over the familiar crew, a revealing line from a 1962 Paul Newman movie, The Hustler, comes to mind. As Newman's "Fast Eddie" arrives at the Kentucky Derby, he's accosted by a fellow pool shark, who invites him to come over to the side room. "All the hustlers are here," Eddie's acquaintance explains.
Freelance hustlers and a few wannabe-writers mingle freely with workaday reporters at these lavish media events. Most of the assembled journalists and pseudo-scribes already are familiar with the car. They probably saw it during Press Days at one of the major auto shows, a few months earlier. News releases and information sheets about this model have arrived via e-mail or, less so these days, postal mail.
For journalists who cover the business side of the auto industry, nothing more than additional information and interviews with key company executives will be needed. But for most, driving the car is the key especially if they can do so before that new model goes on sale. Preferably, long before.
Free and Easy for visiting journalists
Media launch programs, held all over the U.S. and Canada, draw both active journalists and hangers-on to show off the virtues of the latest car models. Members of the elite corps of journalists, well-known to the automakers or writing for prime publications, are invited to comparable gatherings that take place throughout the world.
Except for a handful who live nearby and drive to an event, virtually no one pays his or her own way to launch programs. Unless a journalist's employer expressly forbids such travel, auto companies eagerly spring for airline tickets, transportation from airport to event, and nearly all costs incurred. Virtually everything that takes place during a launch program is free, from meals and drinks to wi-fi access and snacks along the drive route.
Because almost every program takes place at a luxury hotel or resort, and meals are served at multi-star restaurants, this amounts to quite a tidy sum. Add the costs of bringing the vehicles to the program facility, as well as putting up all the company people for the duration, and we're talking serious money.
One or two companies may fly attendees to their program sites in First Class. For international events that require long flights, Business Class is even more typical.
Conspicuously absent from both domestic and international events are some of the biggest names in the automobile media business. Why? Because they work for major metropolitan newspapers and other organizations that prohibit employees from accepting paid-for trips. Editors and publishers are concerned about possible bias resulting from excursions provided gratis by a company that's being covered by a reporter.
As a result, some of the most familiar names to the reading public are seldom seen at significant vehicle-introduction events. These journalists can attend only if their publications foot the bill. And in this age of cost-cutting, few newspapers are willing to shell out more than a handful of dollars each year for travel.
Though these no-free-trips policies are easy enough to justify, they put the affected automotive journalists in a tough spot. Exclusion limits timely access to new vehicles and those who create them, while rivals who aren't subject to such contractual limitations roam freely.
Long-lead and short-lead programs take place, though some straddle a middle ground. Long-lead events are intended for representatives of publications that require considerable time to get their stories and reviews into print. So, they take place weeks, or even months, before the new vehicle will be placed on sale.
In theory, at least, short-lead events are for reporters at daily newspapers and on the Internet, who can get their words in front of readers' eyes in a matter of hours, not weeks. These events are held shortly before the car or truck goes on sale, or sometimes a little after that date. Regional programs, which typically are open to journalists who aren't on the long- or short-lead invitations list, may happen when the new vehicle has already been at dealerships for a while.
Some long- and short-lead programs are overnight, but most are two-day events (two nights in a hotel, with a day of driving in between). Some are longer: three-day or, in a few cases, four or even more.
As a rule, not everyone comes at the same time. Instead, journalists arrive in one, two, three or more groups, dubbed "waves." As many as a hundred reporters might constitute a single group, or occasionally fewer than ten; but two or three dozen participants per wave is about average.
Almost every week, at least one or two programs are taking place somewhere in North America or the world. Some are massive and broadly attended. Others are small, inviting only a handful of top journalists. Or, those whom the PR folks want most, for reasons generally unstated. The most elite programs are known only to a handful of journalists and often held in locales that are far removed from the normally beaten track.
Pampered and Prodded
Typically hosted at upscale, painfully overpriced hotels and resorts, often in exotic locales, nearly all of these media extravaganzas flaunt a party atmosphere, at least to some degree. Dinners take place at multi-star restaurants, with seemingly-endless free drinks served before the appetizers arrive, and again after dessert, back in the hospitality suite. Naturally, some of the finest wines accompany these memorable feasts. In short, the participating journalists generally spend several days reveling in excess.
Some programs take place at lush resorts, others at top downtown hotels. Long-lead programs often are held at more remote venues in Europe or Asia or perhaps in Hawaii, Alaska, or Mexico. As a rule, they're even more lavish than the short-lead programs, meant for journalists with short "lead" times, which are nearly always held somewhere in the U.S. or Canada.
Certain cities and regions tend to be especially popular as launch spots, including San Diego, Phoenix, Seattle, and San Francisco. But PR folks are always searching for sites that haven't been "done to death," and for challenging roads that the journalists haven't driven on repeatedly.
Rarely but occasionally, a launch program involves camping out (in style, of course no crude pup tents or sleeping on the ground). Some journalists adore these fiestas in the great outdoors, especially if they're accompanied by plenty of off-road driving. Urban dwellers, or those who believe enduring a black-and-white TV would qualify as "roughing it," might instead choose to decline that particular event, hoping for a more civilized setting next time.
Besides, what does riding a horse across the fields or hiking a rough-hewn trail teach us about the vehicle being presented? It's just one more way of injecting "fun" into the experience even though residing in a tent isn't everyone's idea of great joy. Group rates for hotels are negotiated, but they're still ultra-costly. No Holiday Inns or Best Westerns need apply. Or even, with rare exception, Marriotts or Hiltons.
Who Gets To Go?
At the North American International Auto Show, held in Detroit each January, more than 6,000 people are granted press credentials. Most of them have never been to a long- or short-lead press event, and probably never will. Many qualify as journalists only by stretching the definition beyond reason. These folks struggle to obtain media certification so they can scrutinize the new cars far in advance of their on-sale dates, and so they can enjoy VIP treatment each January at Detroit's Cobo Hall. Some show up largely to gather interesting press kits, either for their own collections or in some cases to sell on eBay.
Credentials for the other major auto shows Chicago, New York, Los Angeles are issued in a similar manner. Most might go to legitimate reporters and editors, but invariably a number of hangers-on manage to obtain Press badges.
Several hundred writers actually attend launch programs, at least occasionally. A few dozen elite journalists make the A-list, invited to long-lead programs all over the world. Perhaps 50 are invited to nearly all of the North American programs, with a few international events thrown in. Another 50 or so turn up at many or most of the North American events, perhaps punctuated by a rare launch in Europe or Asia. A similar number show up periodically at programs in the U.S. and Canada, but don't expect invitations to anything international.
Closer to the bottom of the "pecking order" is a group that gets a handful of invitations over the course of a given year, some of which will be to regional events rather than far-off sites. Finally, hundreds of folks who write about cars, either actively or sporadically, are seen mainly or solely at auto shows, and perhaps at a local promotional event now and then.
As described in more detail in the next chapter, except for the elite group, the invitation lists keep changing. Every auto company has its own way of determining who "deserves" to be invited to its programs, who gets only an occasional invitation, and who gets nothing.
Nobody explains any company's decision-making process on this score, but readership is clearly a prime factor. A journalist with a million regular readers is far more likely to be on top invitation lists than one who attracts the eyes of only 5,000 consumers.
Demographics matter, too often more than total readership numbers. Automakers spend plenty of money and effort to determine the characteristics of their likeliest customers: age, marital status, education, household income. More and more, they also study psychographics, trying to isolate emotional and psychological characteristics of their potential buyers. Then, they hope to concentrate their efforts on media people whose readers are thought to fit those traits most closely.
After an invited journalist registers and specifies a preferred "wave," a travel consultant connected to the auto company calls to make flight arrangements. Active reporters who find their way onto numerous invitation lists wind up with plenty of frequent-flyer miles, so quite a few of their flights are upgraded to First Class. A few most-wanted journalists are seldom home at all; though with today's laptop computers and easy Internet connections, they can work anywhere in the world.
VIP Treatment, from arrival to departure
At the airport, an employee with a sign bearing the automaker's logo or the new arrival's name awaits at Baggage Claim. Each arrival is hustled into a car or possibly a limousine, to be whisked to the hotel or, more than likely, to a farther-off resort that serves as program headquarters. Occasionally, arriving journalists are obligated to drive one of the company's cars to the hotel, which might be close by or could be fifty or a hundred miles from the airport.
Hotel check-in often bypasses the front desk. Each arrival signs in and receives his or her room key, along with up-to-date information about the event and an agenda. If check-in takes place in the normal way, at the front desk, the journalist might be asked to present a credit card for "incidentals," That means charges for room service, pay-for-view movies, minibar items, or other amenities beyond the cost of the room itself. Many auto companies absorb even those extra items, asking the journalist to pay nothing at all.
Guests greet each other like long-lost buddies at the opening-night reception, though they may have been at another program together a few days earlier. Some joke that they spend more time with this traveling auto crew than with their own families. They may be right, too.
Cozy relationships between journalists and PR folks abound at these events. Here, too, an observer noting the fervent handshakes and hugs would assume that they were all the very best of friends. Which isn't too far off the mark, in many cases. Professionally, reporters and PR people qualify as adversaries. But in social settings, arm's-length relationships tend to morph into and beyond mere cordiality.
Endless drinks and snacks are proffered at the reception, and likely to appear again after dinner in the Hospitality Suite. On the whole, though, amenities aren't quite as excessive as they were in the late 1990s and early 2000s. Not as many automakers pass around top-dollar, Cuban-inspired cigars after dinner anymore, for instance, as smoking becomes less acceptable though some keep up the practice. Some hospitality areas provide games to play, while others take a less frivolous course, setting up computers and printers in a simulated press room. One auto company held a Texas Hold 'em poker tournament in its hospitality suite, with authentic Las Vegas dealers manning the tables.
Dinners are often held off-site; or in the headquarters hotel, if its restaurant is sufficiently renowned. Durations and details vary, but evening meals tend to be leisurely and long sometimes lasting three or even four hours. At some four- and five-star establishments, slow service appears to go hand in hand with the exorbitant cost of the meal.
Fine wines are part of the experience, along with before- and after-dinner drinks to suit the participant's taste. Some dinners are held on boats, or a boat cruise may serve as after-dinner relaxation. Journalists seem to appreciate buffets, because they're quicker. They get more time afterward to rest, work or get back to the hospitality suite for additional drinks and conviviality.
Porsche, oddly enough, has been one of the few automakers to hold programs with modest hotel accommodations and middle-of-the-road dining experiences.
Special activities offered to journalists at certain programs have included horseback riding, kayaking, fly fishing, bowling, pool plus full-scale massages at the resort's spa. Journalists have indulged in gratis opportunities to hang-glide, soar in a glider, or fly in a historical biplane. Some auto companies take groups to a baseball game for dinner. Naturally, the participants are likely to occupy a skybox rather than endure the bleachers. Other dinners are held at local mansions and museums, not a humdrum upscale restaurant.
Media programs in the past often included after-dinner performances by professional musicians and entertainers, or live music provided a backdrop for the meal. On the whole, though, the extra entertainments began to taper off as 2008, the watershed year, approached.
Neutral observers would be amazed to learn that most auto journalists not only are college-educated, but earn their livings with words. Sophisticated, or even civilized, behavior isn't necessarily the norm, whether behind the wheel or out on the town. More than a handful of well-traveled journalists on the circuit qualify as uncouth and uncultured. At one program that included off-road driving in the wilderness, participants were issued heavy boots as well as tuxedos. Why? So they could not only enjoy the outdoorsy drive during the day, but then attend the opera back in the city that evening. As reported later, the group stomped noisily out of their seats long before the closing arias, likely leaving a trail of repulsed opera fans in their wake.
On another occasion, in connection with the New York Auto Show, a car company issued free tickets to a Puccini opera at Lincoln Center. Half of the participants never returned after intermission. Several never bothered to show up at all, thus wasting those high-priced tickets.
At dinner in a Japanese restaurant, some participants evidently more accustomed to 'burgers and hot dogs than to sushi were displeased by the food. One of them reportedly disappeared for a few minutes, returning with a Big Mac which he shared with a tablemate. What the waiters thought about that stunt is unrecorded. But it probably wasn't as upsetting as the reaction at a dinner in Japan, where an uncivilized journalist is said to have attempted to "cook" his raw fish over a candle sitting on the dining table.
After a night's rest or recovery, the next morning's breakfast is typically buffet-style, often with an omelet station. Even in multi-star hotels and resorts, morning meals could be mediocre or tasteless. Regardless, it's evident that the car companies are paying plenty for this food.
Unless it happened on opening night, breakfast is followed by a presentation about the car. PR people may start with the basics, but the spotlight goes mainly to engineers and/or designers who have been brought along. Marketing and advertising people also turn up, sometimes showing the print ads and commercials that soon will be pushing the car that will be driven on this occasion.
Most journalists prefer the engineers and designers, because they're techies. They put up with marketers, though arguably they're ones who keep the flow of autos going today.
After a brief Q&A session, the group is ready to slip into the cars and take off for the day's drive.
Drive Routes: Over the Mountain and Through the Woods
At local or regional events, participants might get only 20 or 30 minutes behind the wheel. In contrast, most short- and long-lead launch programs included from a half-day to nearly a full day of driving, with a partner. Several "driver change" spots are specified on the route instruction, so the car occupants can change places. If several distinct versions of the new car or truck are being offered, journalists may have an opportunity to drive each of them, or at least most of them, in the course of the day.
Developing routes for these programs is a specialized art. Car-company people are always searching for "challenging" routes that supposedly test the vehicle best. Often, however, they're roads that suit the vehicle best: devoid of potholes and obstructions that might present the car in a bad light.
Scenic routes are preferred. So are winding, twisty mountain roads, which is good news for those who like to push the car hard through curves but troubling for participants who are uncomfortable with heights. Motion sickness also rears its head with some of the journalists, when a road is especially snakelike.
If the route turns out to be a memorable one, better yet. Best of all is one that's challenging, and that most participants have never driven before.
As we shall see in Chapter 13, many of the journalists fail to embrace the rules of the road or of ordinary civilized behavior. At the end of the morning's presentation, one of the organizers is likely to warn that "the police are out there," or "they know we're here." Such announcements invariably draw a few snickers from the audience, from those who have no intention of obeying the posted limits.
Off-road routes, ranging from mild to treacherous, are used to evaluate four-wheel-drive vehicles. As a rule, those vehicles are driven on regular roads for most of the day, but on the off-road course for an hour or two. Whether these off-road courses prove anything is debatable. Logic suggests that if the vehicle weren't able to climb the rocks and negotiate the fallen logs with comparative ease, we wouldn't be on that course at all. Besides, it's well-known that only a minuscule percentage of SUV and four-wheel-drive owners ever proceed further off the pavement than a gravel road if that far.
Race tracks are used for cars that need high-speed runs, coupled with fast curves, for proper evaluation. Sports cars and sport sedans belong on the track, for at least part of the day even though most consumers who buy them will never come close to a race course. They simply want to know what the car is capable of, should they feel an irresistible urge to push hard on the gas pedal more likely on a public highway.
Occasionally, an inappropriate vehicle turns up off-road or at the track, for reasons known only to the PR folks who set up the program. Some journalists would happily circle the track for days if they could, though its value in assessing a car's value to ordinary drivers is dubious. Mainly, it's a "fun" and exciting experience for the journalists, and everyone knows it.
Along the regular drive route, snacks are provided at most rest stops. While many participants like to drive all day long, there are inevitably a few who seek shortcuts back to the hotel, cutting short the driving experience.
After another reception and dinner that evening, the group is ready to depart the following morning though some journalists strive to get out on the same day as the drive, whenever they can.
Yes, We Get Gifts ... at least, we used to
Strange as it may seem, many of the auto-company hosts provide presents at launch programs. Think of that: a company dispensing gifts to presumably professional toilers who supposedly have arrived here simply to do their jobs.
Gifts might be token gestures, such as a logo-emblazoned baseball cap or a company-name pen; or, logically enough, a scale model of the car being promoted at the event. Just as easily, it might be an iPod, MP3 player, digital camera, portable satellite radio, or even a piece of artwork related to the locale. Briefcases and backpacks are popular giveaways, most often with the company logo prominently displayed. Journalists who've been on the circuit for a while have probably accumulated a closetful of logo-displaying jackets, along with a batch of comparable shirts.
As one prominent participant remarked, over a period of years attending these events, he'd received just about every form of apparel "except for long pants." On another occasion, when he'd been unable to attend a particular program, the question he asked afterward had nothing to do with the car that was driven, or even the tropical locale. "What was the gift?" he inquired, evidently hoping he'd not missed something especially entrancing.
Another journalist, upon learning that a gift had been left in each person's room, dashed off from breakfast to check whether he'd been omitted and if necessary, report the omission to the proper PR authorities. Referring to another company, he advised that they "always give a great gift."
During one Big Three program, a well-traveled participant noted with slight surprise that the company hadn't issued any kind of gift. Not a word about the fact that having an opportunity to drive these latest models should be considered "gift" enough.
If dinner was served at a local winery, chances are a well-packed bottle of that vintner's prime product will be waiting in each journalist's hotel room, ready to be loaded into carry-on luggage.
Once, long ago, an automaker that was tied to the appliance business reportedly gave each journalist a refrigerator. Fortunately for the recipients, they weren't required to lug that gift onto the plane headed back home.
In the late 1990s, a newly-developing Asian auto company invited a small group of North American journalists to its headquarters across the Pacific. In the course of the program, each journalist was handed a laptop computer - a far more expensive gift than usual. After a hurried impromptu conference, the journalists chose to decline the gift - which didn't sit too well with the top executives, who would "lose face" with such a refusal. Later, when other journalists heard what happened, not all of them said they would have gone along with declining that laptop. Some would have snapped it up greedily.
In most any other occupation, of course, these little items might be called bribes. As such, these perks would subject both the giver and the recipient to scorn, if not tangible penalties.
Pricey gifts aren't quite as prevalent as they used to be, but most media programs still give away something. Could it be that they're afraid not to, for fear of allowing journalists to return empty-handed and therefore not look totally kindly upon the company?
Critical Comment
No question about it, vehicle launch events are expensive. In the late 1990s, one Big-Three PR honcho was fired for overspending on a program so enjoyable that journalists talked about if for months, if not years, afterward. For the most part, though, auto companies pay the price for these events without much of a murmur.
Critics of the system cite potential lack of objectivity and excessively-friendly ties to automakers as troubling issues. Late in the 1990s, ABC's 20/20 program looked into automotive media programs and, after a lengthy delay, finally aired a show that featured comments from several critical journalists. No hue and cry resulted from that TV "expose." Now and then, the Wall Street Journal prints a critical piece about the car business. So do several auto writers and editors employed by major metropolitan newspapers the very ones who are unable to attend most of the media events.
For the most part, though, neither journalists nor their PR counterparts "rock the boat" very often. They're happy with the system and all its perks, and prefer to believe that their opinions are not swayed by lush hotel rooms, four-course dinners, or extravagant giveaways.
Though some journalists have been questioning the excessive lavishness of these events, many company people don't want to hear any talk about making them less luxurious. Neither does the group of gracious-living journalists and pseudo-journalists who have become accustomed to lifestyles that they couldn't begin to afford for themselves, but are perfectly willing to let the car companies supply.
"I can't afford to take my family on vacation," moaned one part-time auto journalist who was dismayed to learn that he couldn't bring his wife and child to a certain launch program. Should auto companies pay for it, then? When it's the consumer who really pays in the end?
A few programs invite journalists to bring their families, provided they pay their own air fares. Some invitees whine to PR people when their wish to bring family members along is declined.
One part-timer expressed disgust because his invitation to a launch program in Europe offered to include his wife, but it came at a time when he could not go. He practically asked for sympathy from fellow scribes who rarely or never go to anything overseas. At another event, he complained about traveling to one program after another in preceding weeks. His audience, consisting of writers who'd had only two or three invitations during that same period, was unimpressed.
Pointing out a now-and-then journalist at one program, a colleague observed not only that this person takes no notes, but had picked up a big batch of candy from the presentation table. "If she had pockets," he said, "this would be her Thanksgiving Dinner."
Greed obviously doesn't faze a lot of the "regulars," who are more than willing to let automakers pay for everything. Some freely admit their cheapness, to the point of paying for nothing on their own. Such proclamations often adopt a boastful tone, sounding as if such rewards are this person's due.
"We're all whores," admitted one full-time auto journalist who is less comfortable than most with the current system. "We take the free flight, the hotel."
Any suggestion that less extravagance and fewer perks might make sense is likely to be met with derision. Or, more likely, a blank stare, ignoring the absurdity of that comment, as if they'd never heard of such a wild idea.. "You guys all want a hotel near the airport, great roads, five-star hotels," said one PR practitioner in answer to a query about possibly toning down the lavishness so more journalists could have an opportunity to drive the cars.
A PR representative for one of the European auto companies once helped on a program that provided First Class flights but hamburgers for dinner in a plain hotel. Apparently, that move was not well-received. Quite a few PR people have stories to tell about high journalist expectations especially from those who are already accustomed to lush experiences as part of their worklives.
Not all journalists are at ease with the free-trip system. One semi-retired reporter, for instance, makes a point of accepting only occasional invitations, as his personal way of dealing with the discomfort factor.
In their defense, auto companies explain that the cost of these lavish presentations pales in comparison with the price of a single prime-time TV commercial. For them, several hundred thousand dollars spent to inform and entertain a hundred journalists qualifies as veritable pocket change. Regardless, in the end the car customer pays for the parties, though he or she will never attend one.
Furthermore, as detailed in the next chapter, those who evaluate new vehicles professionally need timely access to them. Despite their deficiencies, most launch programs provide useful information that ultimately benefits car-shoppers. So do the press loans, whereby active journalists get current-model and coming-soon vehicles for week-long test drives in their regular location, supplied by the manufacturers.
Waiting until after the cars go on sale isn't the answer. Neither is obtaining vehicles from dealerships.
Still, there are other possible ways to bring cars and reviewers together, without the lavishness that accompanies most current media programs. Lately, a growing number of journalists have tossed out the idea of a month-long program perhaps in late summer, in a temperate state where each major manufacturer would bring its latest models. Ford, GM and Chrysler might get two days each. Smaller manufacturers might warrant only a single day to tout their newest offerings. Every legitimate journalist would be invited, and the locale would be priced reasonably enough to draw those reporters who cannot accept anything from the manufacturers.
Of course, if the bloggers and reader-provided evaluations take over, as described later, the whole media-launch system could disappear in a hurry. Early in 2007, a survey of consumers found that a growing and substantial number of potential car-buyers don't depend on expert vehicle reviews. Instead, they go to manufacturer web sites for information on a car they're considering. Then, rather than a test-drive review written by a journalist or a professional of any stripe, many prefer to read comments by people just like themselves. That's right, they trust the obviously-biased words of a random owner of the car in question over the evaluations of an expert in the field who gets behind the wheel of hundreds of vehicles each year.
Well, if nonprofessional reviews are the answer, may as well invite everybody to the vehicle launch programs. If the auto business follows the lead of customer-created movie and book reviews, shunning the words of "experts" who might soon wind up in the unemployment line, the traditional launch system could collapse in a hurry. Naturally, the same result is likely if car sales continue to sink as they did in 2008, and auto companies remain in dire financial straits. Without a whimper, the media party will be over.
Click here for an Overview of Steering Toward Oblivion.
Click here for a Chapter Outline of Steering Toward Oblivion.
Click here for an excerpt of Chapter 13.

---
© All contents copyright 2020 by Tirekicking Today