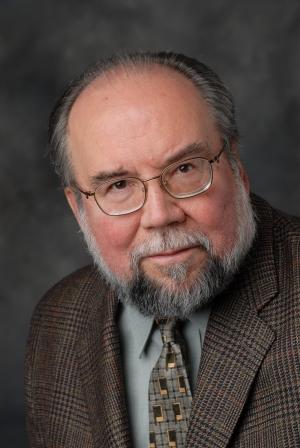 James M. Flammang, author of 30 books (including
six for children), is at work on several more,
including the title described below.
An independent journalist since the 1980s, Flammang
specialized in the automobile business. During
2016, he turned away from cars and into more vital
topics: work/labor, consumer concerns, and especially,
the emerging outrages of the Trump administration. His
website, Tirekicking Today (tirekick.com) has been
online since 1995.
Untied Knots
Tales of Travel and Back at Home
by James M. Flammang


Introduction
Countless writers of factual material turn to fiction at some point in their careers. Just about every copywriter, technical writer, journalist or editor seems to have a manuscript for one or two novels tucked away somewhere. Or, perhaps more likely, partly finished and then set aside, stuffed into a drawer or file cabinet – just in case the urge ever strikes again.

Even though I've been a full-time writer for my entire adult life, I'm not one of them. Oh, every now then over the years, I've turned out a short story, or even a short play. But each time, a string of rejections from magazine publishers brought that deviation from my regular pseudo-literary life to an abrupt halt.

Before long, I returned to what I did best. In my case, for more than 40 years, it's been writing about automobiles and the car business. During that long stretch, I also functioned as a historian, publishing some two dozen books about the history of the automobile.

Can an elder journalist/author who's concentrated on factual material for most of his life make a sudden switch to fiction, after more than 70 years on this planet? If you're reading this page, I guess the answer has to be Yes.

Most of these stories were written recently. Several were written years ago. Even decades ago, to be precise, but never published. A few were completed long after the first words were committed to paper.

Literary antiquities, you might say. Tales from the past – tossed aside long ago, but filed away for possible future use. Taken from the author's Archive, the older ones are largely unchanged here, though updated a bit for clarity.

Stories are split into two sections: "On the Go" and "Here at Home." More than half of the pieces fall into the first sections, dealing with travel in some way. Much of the inspiration stems from real-life journeys around Mexico, undertaken as far back as the mid-1970s. The others center on the home front. Though public transit turns up here and there, and even a car or two, nothing in these pages, thankfully, is about automobiles.

Authors of fiction often are asked whether their characters, or their locales, are based upon real people and places. Travel stories are pretty close to factual, based upon my own experiences away from home. Or, in most cases, what I and Marianne, my wife/editor, encountered on foreign trips, and periods when we resided in Mexico.

Home-based stories differ. They're strictly fictional, though most often with a factual foundation or undertone. Nothing new about that. Most authors rely, at least in part, upon actual events, observations, and thoughts from their previous lives.
---
Click here for Contents of Untied Knots

Click here for excerpt from Night Train Out of Queretaro
Click here for excerpt from Ready? Go!
Click here for excerpt from Desk Duty
Click here for excerpt from Bad Sports
Click here for excerpt from Whites Only '59
Click here for excerpt from Scandal In the Dayroom
---
© All contents copyright 2020-22 by Tirekicking Today